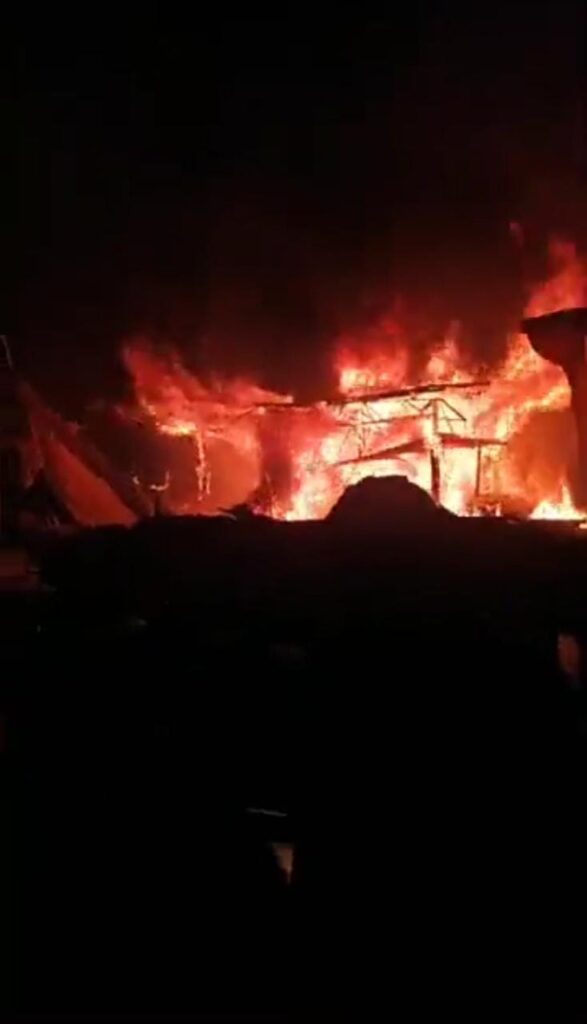 Karnah, July 9: A residential house were completely gutted in a massive mid-night blaze that broke out in Nachian village of Karnah in north Kashmir's Kupwara district.
According to sources a massive fire broke out in the double-storey residential house of Mir Mohammad Badhana son of Satar Mohammad Badhana during intervening night of Thursday-Friday leave residential house completely gutted, property worth lakhs was damaged in the fire incident and a family was rendered homeless.
The cause of fire incident was said to be shortcircuit.
A Police official also confirmed the incident said 'that the timely action of Army, Police, locals and fire and emergency service department managed to douse the flame and avoided further demage to nearby houses.
He said that police have taken cognisance of the matter.
Meanwhile, locals urged the government to rehabilitate and provide compensation to the effected families at the earliest.