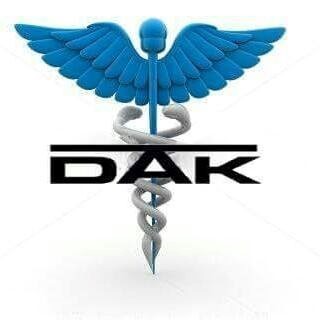 Srinagar, Jul 9: Doctors Association Kashmir (DAK) on Friday said mixing of different Covid-19 vaccines provides better protection against the virus.
"Combining different vaccines generates a stronger immune response," said DAK President and influenza expert Dr Nisar ul Hassan in a statement.
"According to Oxford-led Com-Cov study, giving people first and second doses of different vaccines leads to a more robust immune response than two doses of a single vaccine," he said.
"The study found that one dose of AstraZeneca followed by second dose of Pfizer generated a stronger antibody response than those who got two doses of AstraZeneca."
Dr Hassan said another study conducted by the Carlos 111 Health Institute in Spain found that the first dose of AstraZeneca followed by second dose of Pfizer was entirely safe and effective in controlling the spread and prevention of the disease.
"Combining vaccines is called heterologous prime-boost and it trains the body's immune system to recognize the virus in more than one way," he said.
"This mix-and-match strategy has been deployed for vaccines against other diseases, such as Ebola."
The DAK President said interchangeability of vaccines could make the fight against Covid-19 stronger as mixing of different vaccines could allow the population to be vaccinated quicker.
"Amidst concerns over Covid-19 replicating into variant strains, mixing vaccines could offer a wider and broad range of immune response against different mutations of the virus," he added.
"Based on studies, many countries including UK, Canada, France, Spain, Sweden, UAE and Bahrain have allowed the citizens to mix and match their two vaccine shots," said Dr Nisar.
He said India may soon start testing the feasibility of regimen that mixes two different doses of Covid vaccine to see if it helps the immune response to the virus.
The country is already using Russian Sputnik vaccine which is a combination by design. The first dose uses a harmless common cold adenovirus (Ad26). The second shot is with a different adenovirus (Ad5).
Other vaccines which are currently in use are Covaxin, an inactivated coronavirus and Covishield, which is the Indian version of AstraZeneca. gns