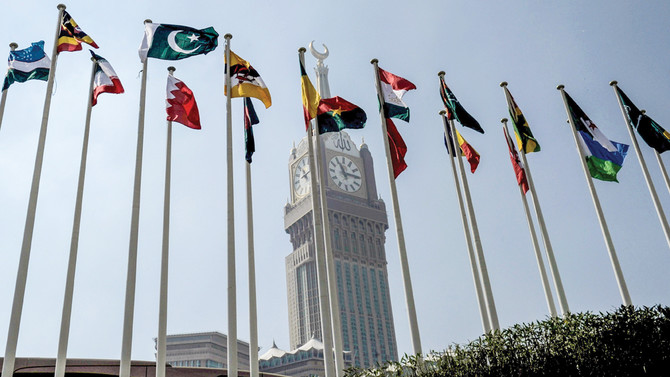 Srinagar, July 08: Organization of Islamic Cooperation has conveyed India that it wants to dispatch a delegation to J&K to apparently assess the ground situation besides initiating Indo-Pak talks.
According to the OIC statement, Secretary General of the OIC,  Dr. Yousef Al-Othaimeen, received on 5 July 2021 in his office in Jeddah Dr. Ausaf Sayeed, ambassador of India to the Kingdom of Saudi Arabia, who was paying a courtesy visit.
"The Secretary General welcomed Ambassador Sayeed and reviewed with him a number of issues concerning the situation of Muslims in India, along with the Jammu and Kashmir dispute, and relevant UN and OIC resolutions opposing any unilateral actions on the issue," the OIC stated.
"He conveyed the desire of the OIC General Secretariat to dispatch a delegation to the disputed territory in line with relevant resolutions of the OIC Council of Foreign Ministers. The Secretary General also asked about the possibility of a meeting between Pakistan and India, stating that the General Secretariat stands ready to assist if the two parties would so request".
According to the reports there are no longer backdoor contacts with India to resume the long-stalled talks between the two nuclear neighbours, the national security adviser said.
In a recent interview with a privat TV channel, the contacts, according to National Security Advisor Dr Moeed Yusuf, have been abandoned because New Delhi failed to take any confidence-building measures, mainly the reversal of its August 2019 move in Kashmir.
"It's over now," Yusuf said in an interview with a private TV channel, saying it was New Delhi that approached Islamabad for resumption of talks.
The top intelligence officials of the two nuclear-armed neighbours India and Pakistan had reportedly met in the United Arab Emirates (UAE) in January this year  in an attempt to stem heightened tensions between the two sides.
In April, UAE's Ambassador to the US Yousef Al Otaiba confirmed that Abu Dhabi was mediating between New Delhi and Islamabad to help reach a "healthy and functional" relationship.
Addressing a virtual session with Stanford University's Hoover Institution, Otaiba said his country had a role in the recent ceasefire at the Line of Control (LoC) which could get relations back to a "healthy level."
In March, the two militaries agreed to honour the 2003 ceasefire along the LoC, followed by an exchange of letters between the two premiers, which was widely viewed as an outcome of the reported backdoor diplomacy