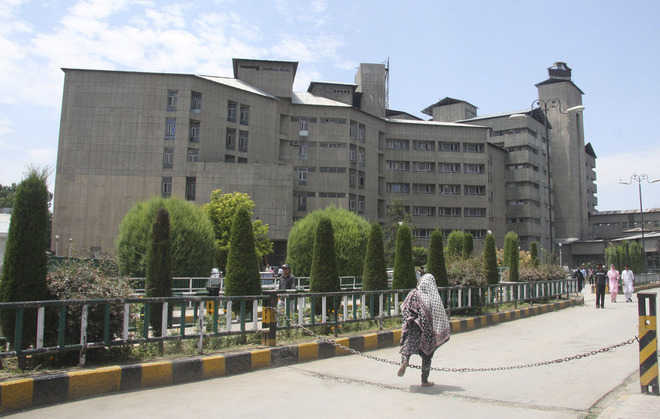 Srinagar, July 08: The J&K government has decided to re-constitute the purchase sub-committee, selection or promotion committee and the apical selection committee in Sher-I-Kashmir Institute of Medical Sciences (SKIMS), Soura.
Earlier, the government had directed the Director SKIMS, AG Ahanger not to look after the issues related to procurement and appointments after his term was extended till December.
It has been learnt that the orders for the re-constitution of respective committees were separately notified.
The order about the purchase sub-committee states that the committee shall have powers to purchase up-to Rs 20 crores at a time, subject to the availability of funds.
The government further said that in the purchase sub-committee, the Director-General, Codes, Finance Department will act as the Chairman of the Committee.
The Chief of Materials Management, SKIMS has been designated as Member-Secretary of the committee while as the Dean, Medical Faculty, Additional Director, Medical Superintendent, Chief Engineer, Medical Superintendent, SKIMS Medical College, Bemina, Director Finance, Concerned Head of Department (HoD) for which the purchases are to be made, representative of I&C Department, Deputy Director (Planning), SKIMS, have been selected as the Members of the Committee.
For the selection and promotion committee, it has been divided into two categories including the senior selection committee and junior selection committee.
"The recommendations of these committees shall be implemented by the General Administration Department with the approval of the Chief Secretary," the order reads.
The Government directed that, for the apical selection committee, it shall be assisted by the experts from outside the Union territory of Jammu and Kashmir.
It was also mentioned that the recommendations of the apical selection committee shall be implemented by the Director SKIMS with the prior approval of the Chairman Governing Body. kno