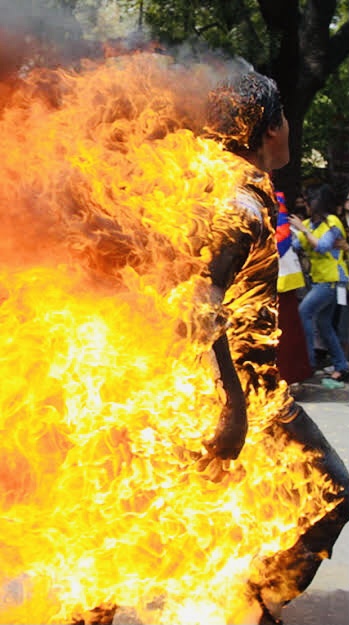 Baramulla, July 06: A 35-year-old man sustained severe burn injuries after he tried self-immolation bid by pouring kerosene oil on himself inside his house in Darvishpora village of Tangmarg in North Kashmir's Baramulla district on Tuesday.
An official said that the man set himself ablaze by pouring kerosene oil on self, and released a video before attempting the suicide bid.
The official said that he was immediately rushed to sub-district hospital Tangmarg, where from he was referred to SKIMS Soura for advanced treatment.
He said that a case has been registered and further investigation was ongoing on in this regard. kno