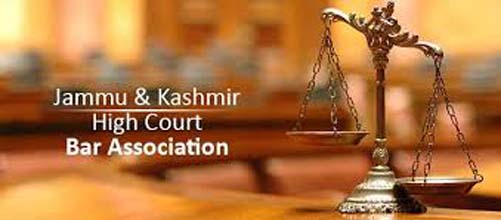 Srinagar, July 02: The Jammu and Kashmir high court Bar Association Srinagar is deeply concerned about disturbing the peace  harmony between Sikh and Muslim community in J&K by outside vested interest and  politicising a non-issue in furtherance of their nefarious political designs.
In a statement the Bar association said that the hindu muslim and sikh amity and religious hormony is time tested and both the communities share their pains and pleasures together.
"In recent political and covid lockdown since August 2019 the assistance and parental care to Kashmiri students and workers in Punjab, Delhi and other parts of India by the Sikh community at large and socio-political Sikh organisations in particular shall remain unforgettable memories for every Kashmiri muslim. The strong socio economic and trade bonds between Kashmiri muslims and Punjab and Kashmiri Sikhs are hurting the amity of peace and religious harmony and mutual cooperation and these enemies try to disturb and disrupt this relationship for their political and divisive agenda."
As per the statement JK high court Bar Association calls upon both the communities not to allow enemies of peace and religious harmony in the state of JK.
"Bar Association is never in favour of forcible conversion from one religion to another and lucrative and pleasure  intercaste marriages in the name of religion. Such devil acts by the criminal elements need to be identified and brought to justice and punished according to law."
The statement reads that JK high court Bar Association assures the sikh community full solidarity and cooperation in their social security  honour and dignity and will not alow outsiders to make Kashmir an experimental ground for carrying out their nefarious designes and religious divide.
Bar Association condemns the vested interest for its anti Kashmiri muslim propaganda in socal media in Punjab, Haryana, Uttar Pradesh and abusive language and threats to Kashmiri muslim girls and requests socio-political and religious organisations to discourage this filthy and life and honour threatening propaganda unleashed. kns