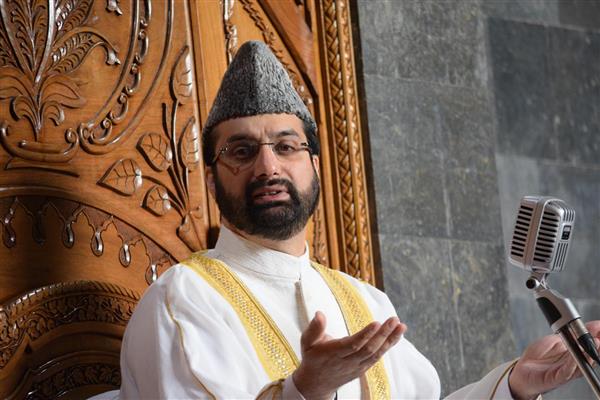 Srinagar, July 02: Anjuman-e-Auqaf Jama Masjid Srinagar expressed deep dismay and anguish over the continued house detention of the Mirwaiz of Kashmir, Moulvi Muhammad Umar Farooq since August 2019 by the authorities.
In a statement Anjuman-e-Auqaf said the authorities have deprived the people of Kashmir of his soulful rendition of Waz-o-Tableeg from the pulpit of the historic and central Jama Masjid Srinagar for the past 100 Friday's now.
"This move to forcibly keep the Mirwaiz away from the pulpit of the Jama Masjid, causes great distress and pain to tens of thousands of Muslims who throng the mosque on Fridays to listen to the Mirwaiz's sermon, rendered in the centuries old unique style of his predecessors, and deeply hurts the religious sentiments of all Muslims of Kashmir."
The statement reads that this attempt by the authorities to keep the Mirwaiz away from Jamia Masjid and from the people of Kashmir , who have deep religious affiliations with the institution of the Mirwaiz and with him, is not only extremely regrettable but reprehensible.
Anjum said that it once again asks the authorities to release the Mirwaiz from arbitrary house detention and put an end to hurting the religious sentiments of the Muslims of Kashmir and interfering with their religious practices.