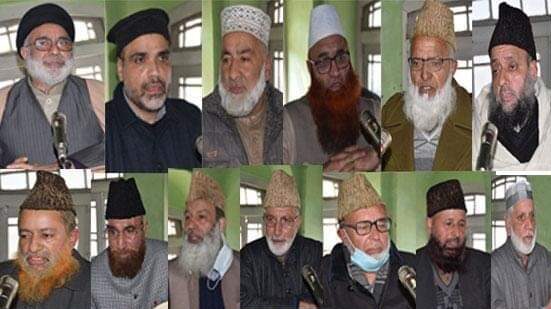 Srinagar, June 29: Mutahida Majlis-e-Ulema (MMU) Jammu and Kashmir headed by incarcerated Mirwaiz Umar Farooq refuted the claims in some sections of media, that two local Sikh girls had been forcibly converted to Islam for marriage. 
In a statement spokesperson said that keeping in view the sensitivity of the issue, a high level delegation of MMU headed by senior leader Agha Syed Hassan Al-Moswi Al-Safwi on the suggestion of incarcerated Mirwaiz, met with members of the local Sikh community as well as members of Shiromani Akali Dal to find out about the issue at hand that had caused anguish among the local Sikh community, and to address it amicably.
"Majlis-e-Ulema made it clear that Islam is a religion of peace, tolerance and harmony, and that there is absolutely no room for coercion or force in Islam. It has in fact given freedom of religion to every sane and mature person. But if anyone of his /her own free will wants to accept Islam, that is a matter of choice."
The statement reads that the MMU delegation, while talking to the Sikh delegations said that such issues can be resolved mutually in a cordial atmosphere among members of both communities.
"However, it added that we need to be wary and cautious as some outside elements deliberately want to undermine the centuries-old atmosphere of religious tolerance and harmony that exists in Kashmir, and create a rift among communities living here, which should not be allowed at all."
"MMU delegates assured the Sikh community of Kashmir that Kashmiri Muslims share every grief and happiness with them , and according to Islamic teaching it is incumbent upon them to protect the minorities," the Majlis-e-Ulema said.
The local Sikh community members thanked the members of MMU for their reassurance and outreach. kns