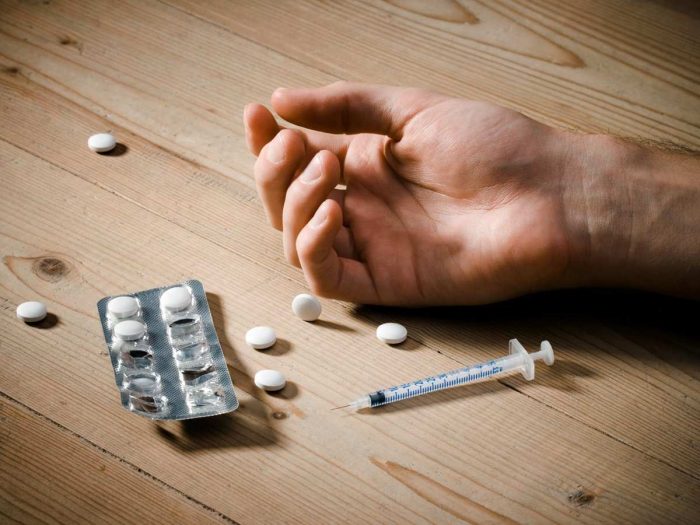 Srinagar, Jun 26: As the world observes International Drug De-Addiction Day, top health officials in Valley painted a grim picture of Kashmir stating that not just boys but girls too have fallen prey to drug abuse and drugs like opium, brown sugar and alcohol consumption is touching new heights in the region.
Addressing a press conference in Srinagar, Director Health Services Kashmir Dr Mushtaq Ahmed Rather said that figures available with the department of health are just the "tip of ice-berg" as the situation is quite alarming. "Let me tell you that not just the boys but girls too are consuming drugs like opium, brown sugar and alcohol in Kashmir. Many youth also mix drugs with fluids and alcohol," he said. Director Health, however, said that drug abuse is not a fatal 'disease' and that if detected on time, addicts can be saved.
"Its high time that parents and the local area committees must chip-in by identifying drug addicts in their respective areas. Once an addict is identified, he or she needs to be treated with love and affection," said Dr Mushtaq, adding that "once the patient is admitted in a drug de-addiction centre, there is a full-fledged treatment procedure as per the drug policy framed in 2019."
He said that the first role of drug de-addiction is that of law enforcement agencies, especially police who need to break the chain of supply. "Then health department and the health and medical education department plays its role of providing various therapies like Oral Substitution Therapy and other therapies to treat the patient. There have been so many success stories of youth who quit drug abuse after being treated by the doctors," he said. Dr Mushtaq said that Prime Minister Narendera Modi had identified 120 districts across the country for making them "drug free" but only 20 districts are following the policy that includes eight districts of J&K. "We are the second UT after Punjab to have a full-fledged drug policy framed in 2019."
He said that in eight districts of J&K there is an Anti Drug Treatment Facility available. "Besides, treatment for drug addicts is available at all districts, sub district hospitals, health centres and also at the primary health centres where special doctors are available for the addicts," Director Health Services Kashmir said.
Asked about the primary reasons for rising numbers of drug addiction in Kashmir, he said that rifts/quarrels between parents at home, bad company of friends, anxiety and depression are main reasons that push the Kashmiri youth including girls towards drug abuse. "There is a role of psychologists too who are available at various government hospitals across Kashmir. When the patient is in treatment, then comes the rehabilitation part which is the responsibility of the social welfare department," he said. The top health officials and it's high time various segments of society must unite to defeat the drug abuse before the situation goes out of hand. "At present every house is involved in drug abuse. It's a 'ghar, ghar ki kahani(tale of every house in Kashmir). Figures have shown a steep rise in since 2018," he said. kno