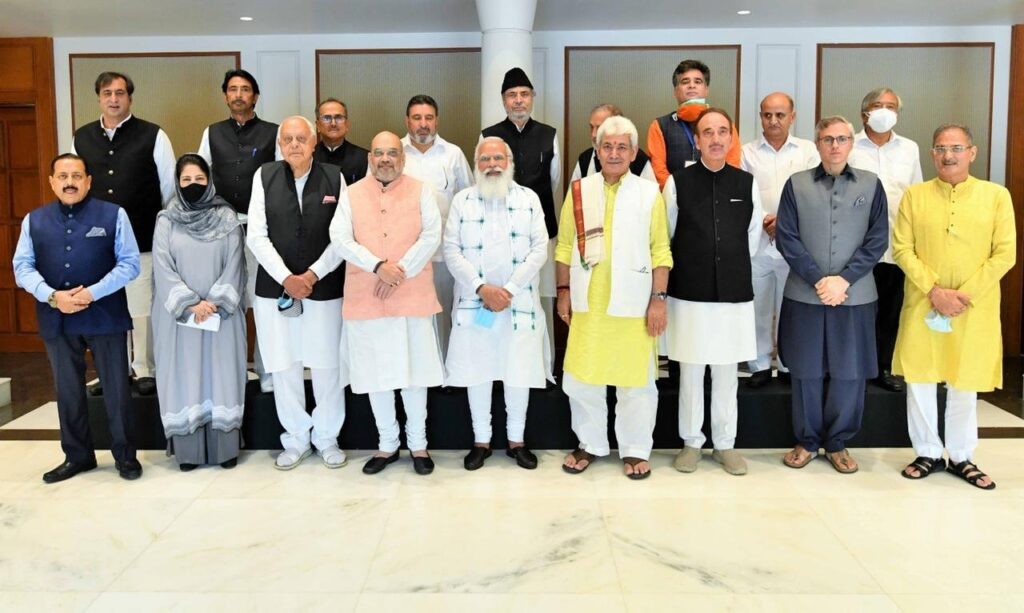 Srinagar, June 25: Janata Dal United President for Jammu and Kashmir GM Shaheen Friday said political leaders who met Prime Minister Narendra Modi in New Delhi failed to deliver goods. He said people were expecting a lot from the meeting but nothing concrete came out from it.
While addressing a press conference here in Srinagar, GM Shaheen said that political leaders didn't put forth the issue concerning to people but talked about vague issues. "They talked in one tone in Srinagar before the meeting and changed their language when attended the meeting in New Delhi. At least these leaders should have demanded Article 371 that protects and secures jobs and land of the local people. But they didn't talk about it instead sought restoration of statehood," he said.
GM Shaheen said that BJP is committed to restore statehood of Jammu and Kashmir. "The Prime Minister on the floor of the Parliament has said that statehood will be restored in Jammu and Kashmir. These leaders failed to represent the aspirations and sentiments of people of Jammu and Kashmir," he said.
GM Shaheen said that land and jobs of people should be safeguarded and for that purpose political leaders from Jammu and Kashmir should strive hard. He said All Party Meeting was a disappointment for the people who were expecting wonders from political leaders of Kashmir. "When these leaders knew matter related to Article 370 is subjudice, why on earth they made big claims in Srinagar about it in Srinagar," he questioned. knt