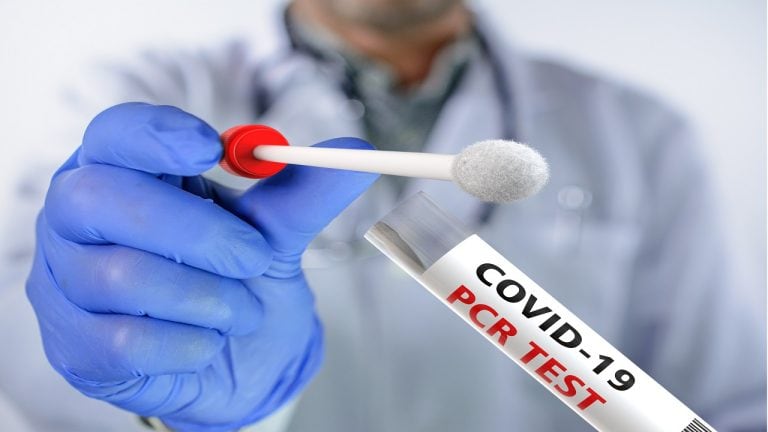 Srinagar, June 22: Jammu and Kashmir reported 428 new covid-19 cases, 36 of them travelers, while seven persons succumbed to the virus in the last 24 hours, officials said on Tuesday.
They said 148 cases from reported Jammu Division and 280 from Kashmir Valley, taking the total count to 312584.
Regarding the fatalities, they said, there were reported from Jammu Division and four from Kashmir Valley, taking the death to 4269.
Providing the district-wide details, the officials said that Srinagar reported 104 cases, Baramulla 25, Budgam 25, Pulwama 28, Kupwara 29, Anantnag 15, Bandipora 15, Ganderbal 15, Kulgam 23, Shopian 1, Jammu 32, Udhampur 4, Rajouri 29, Doda 23, Kathua 6, Samba 4, Kishtwar 7, Poonch 22, Ramban 8 and Reasi 13.
Moreover, they said, 999 more COVID-19 patients have recovered—402 from Jammu Division and 597 from Kashmir, taking the total number of patients who have recovered so far to 301134. There are 7181 active cases—2619 in Jammu and 4562 in Kashmir.
No new confirmed case of mucormycosis (black fungus) has been reported today, they said. Till now 25 confirmed cases of black fungus have been reported in J&K.
"People are informed that, the best way to protect themselves from COVID-19 is by getting vaccinated for COVID-19 at their turn, maintaining physical distance of at least 6 feet from others, frequently cleaning hands with an alcohol based hand sanitizer or washing them with soap and water and following good respiratory etiquettes & hygiene," they said. As a measure for social distancing in public places and workplaces, they said, wearing a face cover is compulsory. gns