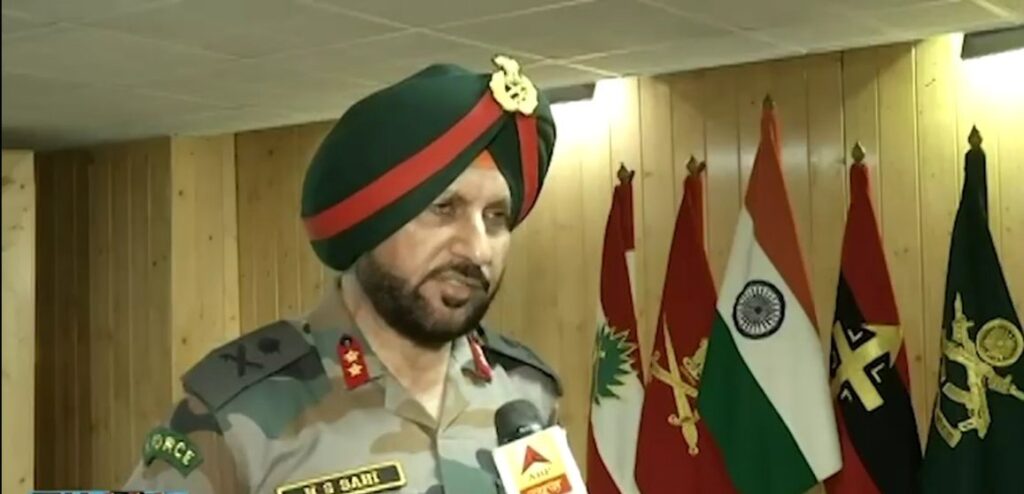 Srinagar, June 21: Army on Monday asked local militants to surrender and warned them of meeting the same fate as the three militants met at Sopore last night. Three LeT militants were killed in Gund Brath area of Sopore in a gunfight.
Addressing the presser along with DGP Dilbag Singh and IGP Kashmir here, General officer Commanding of army's Kilo Force, H S Sahi said the Sopore encounter was "specific based operation and a challenging but done with surgical manner which is worth appreciation. "
"Yesterday the weather was very bad. The operation was done in a built up area which are challenging for there is possibility of collateral damage. There was no collateral damage. Our one soldier was injured with gunshot wound in shoulder and he was immediately evacuated to hospital in a helicopter and he is stable," he said, adding, "The professionalism with the operation was done is worth appreciation. "
He said Mudasir Pandit was doing many activities. "We have seen that militants are working in groupings with foreigners. There is need to destroy nexus so that peace and development goes on without any impediment," he said, adding, "I would like to request civil society and people to support security forces to destroy the network. This network wants to continue cycle of violence. There is a need to prevent youth from joining the militant ranks.
He asked local militants to surrender and warned them that in case they do not do so, "they will meet the same fate as the three militants yesterday."gns