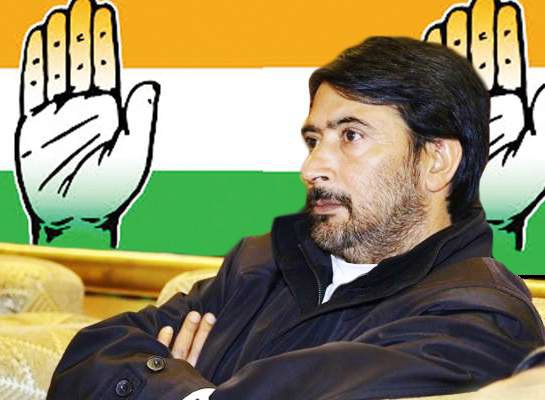 Jammu, Jun 19: Amid high speculations about all party meeting between Jammu and Kashmir mainstream leadership and central government, Congress J&K chief Ghulam Ahmad Mir Saturday said that more ways will open up only if the Government of India (GoI) takes the blame for their mistakes.
Mir said the Jammu & Kashmir Pradesh Congress Committee (JKPCC) is always in favor of the dialogue to sort out all the issues.
Talking to reporters on the sidelines of the event in Jammu Mir to a question about all-party meet said that though such reports are emerging but the Congress has received no such invitation from the centre.
"As of now no decoding has reached to us (Congress Party) in any manner related to a meeting scheduled to be chaired by the Prime Minister of India," he said.
"Every conflict and confusion is sorted through dialogue only and the congress party has always been the forerunner for the same," he said.
"We do not go after the benefits and have never changed the stance like others. Our stand is very clear that any decision related to J&K must have all people on board and every decision should be taken democratically", Mir told reporters adding that "national leadership needs to engage in an open-hearted dialogue."
Mir said that every individual in Jammu and Kashmir desires to have an elected government and the statehood must be restored early.
"Central government has committed the restoration of statehood to Jammu and Kashmir from the floor of the house but two years have already passed," he said." There is no new development in Jammu and Kashmir and only the projects of the UPA government are being inaugurated."
Mir said that the employment rate is zero in Jammu and Kashmir, development is at the halt, people are worried while Covid has now furthermore added to people's miseries.
"In these times both UT and central government have not initiated any steps to bring relief to the people," he said.
Mir questioned the formation of the youth club at the panchayat level.
"What will they do and how will those engaged manage to earn. Wherefrom will the funds come," he said.
Mir said that the delimitation of Jammu and Kashmir is part of re-organisation, "and if there is a dialogue there will be deliberations over the re-organization as well."
Mir said that the Congress party has already said that the decisions were taken in an unconstitutional and undemocratic manner and if the central government agrees to take the blame for their mistakes more ways will open up.
"Congress party is always in favor of dialogue no matter in what shape and time," Mir said. kno