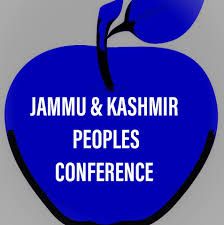 Srinagar, Jun 15: Jammu and Kashmir Peoples Conference (JKPC) on Tuesday condemned the government action for jailing a Ganderbal local merely for his remarks on non- local bureaucrats. The party has termed such an action as a reflection of the state of affairs in J&K and urged the LG to uphold democracy in J&K.
In a statement the party spokesman Adnan Ashraf Mir said that imprisoning people for highlighting the hardships they face in getting their grievances addressed is frivolous and frighteningly undemocratic.
He added that such state action is a direct assault on democratic principles and goes on to relay the hopeless and scary picture of the state of affairs.
"Jailing a man merely for his views on administration and slapping him with severe charges is a step towards demolishing the democratic institutions and stifling voices of the common masses who speak of ground realities with absolute immunity," he said.
Adnan said that the present incident should not be viewed in isolation as it is very much an inseparable part of the policies to bulldoze the institutions of justice and fair-play sans any compunction. He further implored the LG to uphold democracy in J&K.
"Some incidents are thought provoking. Some incidents create history. Maybe it is that moment. Maybe it is a wake up call for the LG to practice democracy in deeds. We don't know the babu who did it and we don't want to know the babu who did it. The onus is on LG to uphold democracy in J&K. He has to let the babus know that people are supreme in a democracy," he concluded.