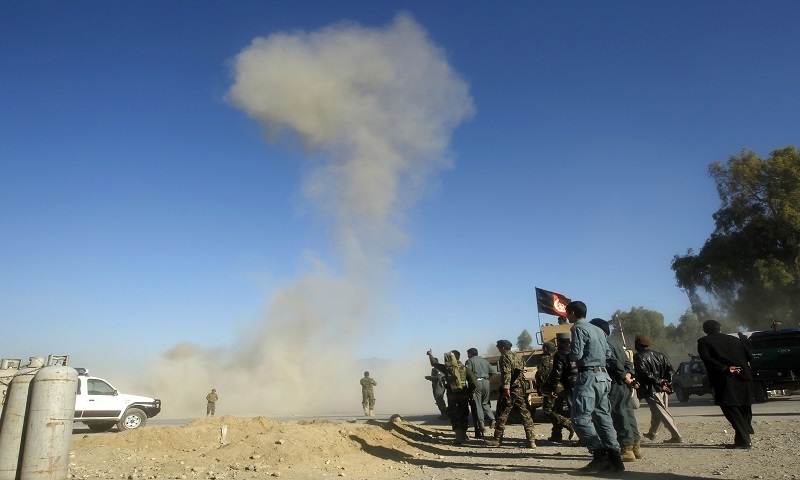 Kabul: Amid a sharp rise in fighting, Afghan forces have retaken two districts in the north in the last five days. However, other districts continue to fall to the Taliban, the Tolonews reported.
Khan Abad district in Kunduz was retaken on Monday and Chah Ab district in Takhar was retaken last week, reports said.
Meanwhile, afghanistan forces reported that they evacuated the center of Sayyad district in the northern province of Sar-e-Pul and Oba district in the western province of Herat.
Figures reveal that centers of at least 30 districts have fallen to the Taliban in less than two months, reported said.
"Over 50 militants were killed in face-to-face fighting and by airstrikes in Khan Abad. Some commanders are also among them," said Kunduz Police Chief Farid Mashal as per reports.
Oba district in Herat; Shahrak, Tolak and Saghar districts in Ghor; Posht and Lash o Joyan districts in Farah; Jawand and Murghab districts in Badghis; Dawlat Abad district and Qaisar districts in Faryab; Sayyad and Sozma Qala districts in Sar-e-Pul; Burka district in Baghlan; Ishkamish district in Takhar; and Zari district in Balkh are among the 30 districts that have fallen to militants during this period, according to TOLOnews findings.
"The root causes of why districts started to fall suddenly should be determined. Some districts were handed over to the Taliban in the west without resistance and their equipment was left for militants," Sadiq Qaderi, an MP from Herat was quoted saying.
Centers of the following districts are among those captured by the Taliban: Washir district in Helmand; Arghistan district in Kandahar; Shinkai and Arghandab districts in Zabul; Chinarto and Gezab districts in Uruzgan; Dob and Mandol districts in Nuristan; Arghanjkhwah district in Badakhshan; Deh Yak, Jaghato, Rashidan and Ab Band districts in Ghazni; Charkh district in Logar; Narkh and Jalrez districts in Maidan Wardak; and Dawlat Shah districts in Laghman.
"Districts are falling every day. Nothing changes then. They announce they have retreated. What does this mean? Kabul will fall and they will say that they have retreated," said Rohullah, a Kabul resident.
"People are worried. Kabul might fall if the collapse of districts continues," said Hashemi, a Kabul resident as per reports said.
"There are areas in districts where we made retreats. New forces were sent, they were equipped and the enemy will soon be removed from there," Defense Ministry spokesman Rohullah Ahmadzai said.
"Tactical and operational initiatives are rare. They should bring in new methods. Districts should be helped by their neighboring districts if they are attacked," former deputy minister of interior, Mirza Mohammad Yarmand was quoted saying.
Reports said that at least 40 Afghanistan force members have been either killed or wounded in clashes over the past 24 hours, but the Defense Ministry said Taliban casualties are higher than those of the government forces.
The Taliban has rejected figures provided by the ministry. (Tolonews)