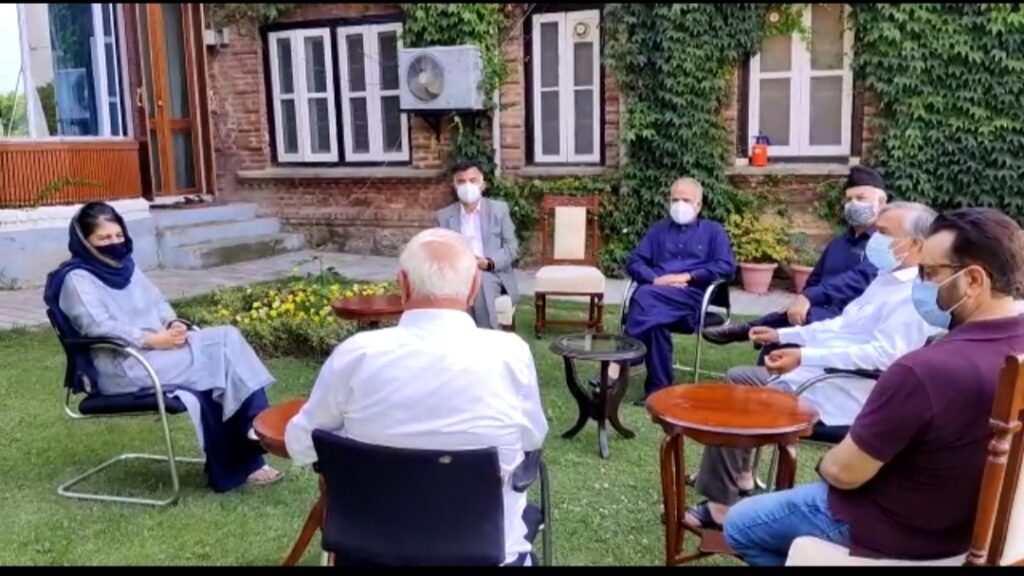 Srinagar 13 June: Newly appointed Spokesman of People's Alliance for Gupkar Declaration, Mohammed Yousuf Tarigami on Sunday said that PAGD has never been against dialogue process but could they initiate dialogue in absence of offer from from centre.
He said that the decision taken by centre on August 5 2019 was taken without being taking the political leaders and people of Jammu and Kashmir on board.
"There was no demand regarding the revocation of article 370 and bifurcation of state from any group of people nor it was discussed here with the mainstream parties," he said.
Criticising the demotion of J&K State into Union territory, Tarigami said that there has been examples wherein union territories have been demanding statehood but downgrading the Jammu and Kashmir state to Union Territory was neither demand from Kashmir nor from Jammu.
He also said that the mainstream parties of Jammu and Kashmir have never been against dialogue process "if there will be any call from centre regarding dialogue, we will welcome it as we have been committed to dialogues."
Saying that PAGD members are committed to dialogue, he said,"There was somehow delay in chairing PAGD meeting but there were some issues especially the Covid pandemic which took it somehow long to call for a meeting but we are committed to the alliance agenda and there will be no compromise on it."
He also said that the public outreach program has been paused due to the Covid pandemic as there has been a protocol issued by the Government to curb the virus.
"Once the pandemic will end, we will take all stakeholders on table to discuss the further strategy. We will resume public outreach programme once pandemic is over," he said. kns