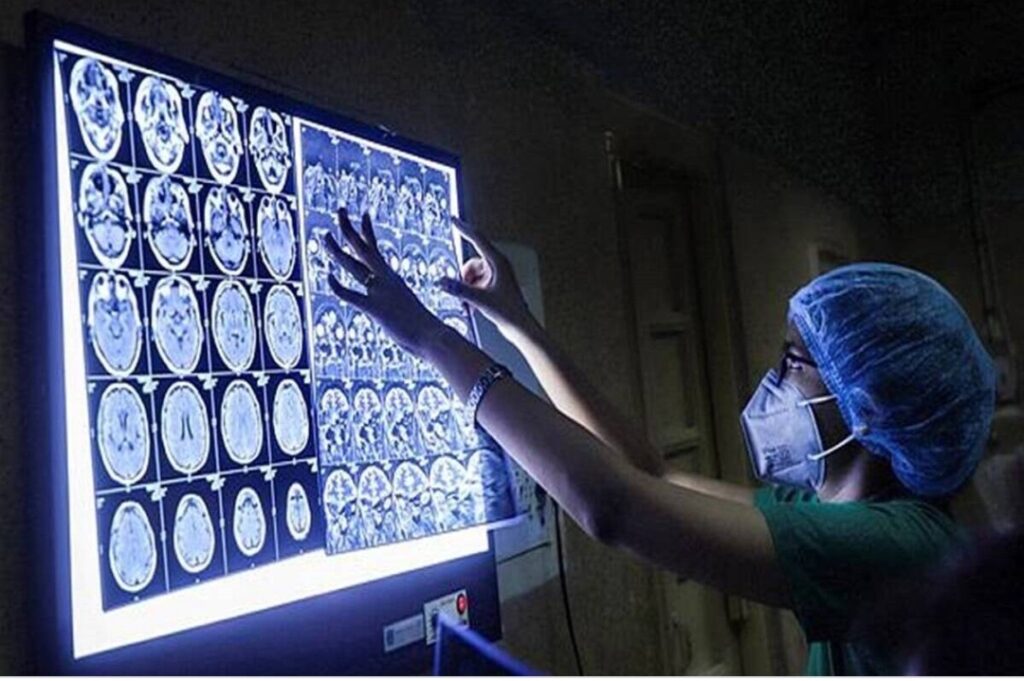 Srinagar, June 12: The doctors at the premiere health care institution of Kashmir, SK Institute of Medical Sciences, have detected the first post Covid-19 case having Mucormycosis infection popularly known as Black Fungus, officials said here on Saturday.
A top health official told that a 35-year-old female from Udhampur who had recovered from Covid-19 showed symptoms of Mucormycosis like bilateral eye swelling and acute pain on left side and greenish discharge from her nose.
He said that patient was recently diagnosed with Type-2 diabetes mellitus (T2DM) and after greenish discharge from her nose, patient was initially admitted in Udhampur."The patient went to Chandigarh for further treatment, where after brain MRI, Mucormycosis treatment was given to her but she didn't recover," he said.
Meanwhile, a top official from SKIMS told that patient was admitted in the institute on June 04 and after MRI of brain was done, it showed Mucormycosis which involves nose, orbit and frontal lobe of brain known as rhino-orbital cerebral Mucormycosis. He said that patient has now developed proptosis in left eye and has lost vision in left eye for which ENT consultation has been done and biopsy was also taken."Doctors are planning for neurosurgery and ENT consultation today for debridement," the official said.
Notably, 18 cases of Mucormycosis or Black Fungus have been already confirmed in Jammu and Kashmir besides that there are 8 suspected cases and so far 4 patients have died in the UT.