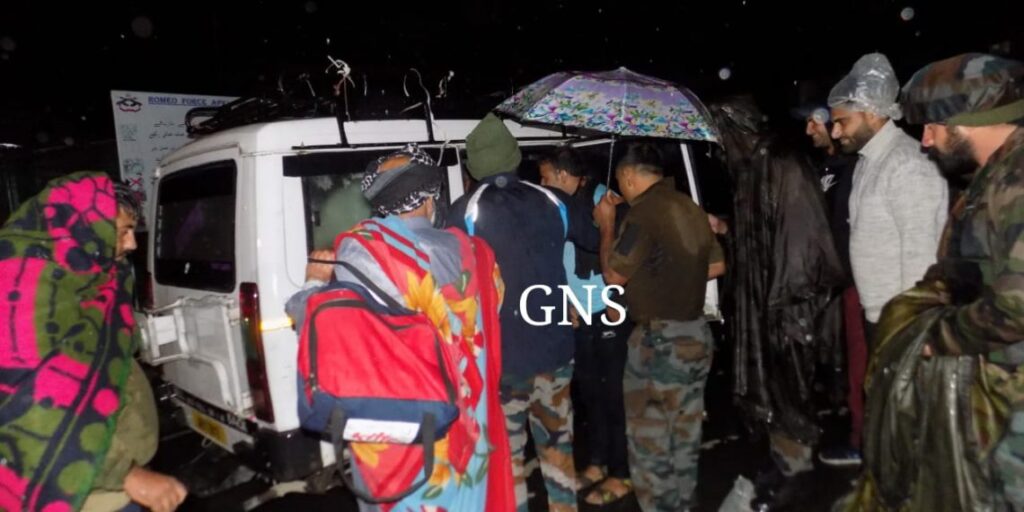 Poonch, June 12: Army on Saturday said that 41 civilians including two children and eight females were rescued after having got stranded along the Mughal Road. 
"On account of inclement weather conditions, heavy rainfall and excessive lightning, a large part of Mughal road was blocked due to felling of several trees in area between Ratta Chamb and Mansar Mohre on June 11. As a result, 41 civilians were stranded at the location," army said in statement.
A team of Army immediately launched a rescue operation from JCP at Poshana and rescued the stranded passengers, it said.
In all, 41 civilians comprising among others 25 young men, eight women and two children besides six elderly, were rescued. "Adequate heating arrangements and warm meals were catered for the rescued persons. The civilians were highly appreciative of the swift action of Army which saved them from vagaries of weather and harsh terrain," the army statement added.
Meanwhile sources said that the Mughal Road, connecting Shopian and Poonch districts continue to be closed. gns