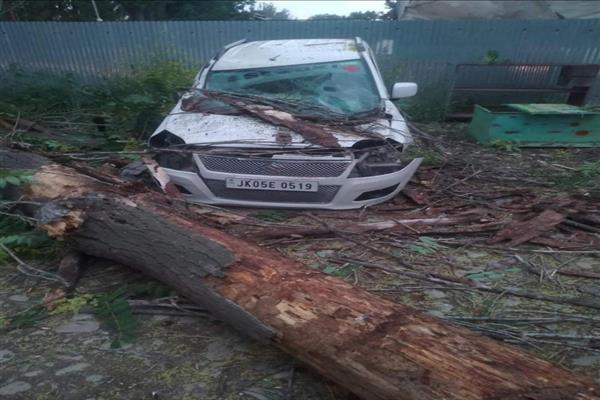 Pattan 11 June: Massive wind Storm creates panic in North Kashmirs Baramulla district after two long Poplar Trees breaks and falls on National Highway pattan on Friday Late afternoon 
An Official said that Due to massive wind storm two Poplar Trees fall on National Highway among which one falls on Waganor car bearing registration no. JK05C 0519 and damaged it completely.
Fortunately car was parked on roadside and was empty thus results no untoward incident He said
The road was blocked however Pattan Police and other officials rushed to the spot and Make crucial efforts to resume the traffic he said.
It's pertinent to mention that the tree hit national highway on the same spot where a week ago youth died after hit by a branch of Chinar tree. kns