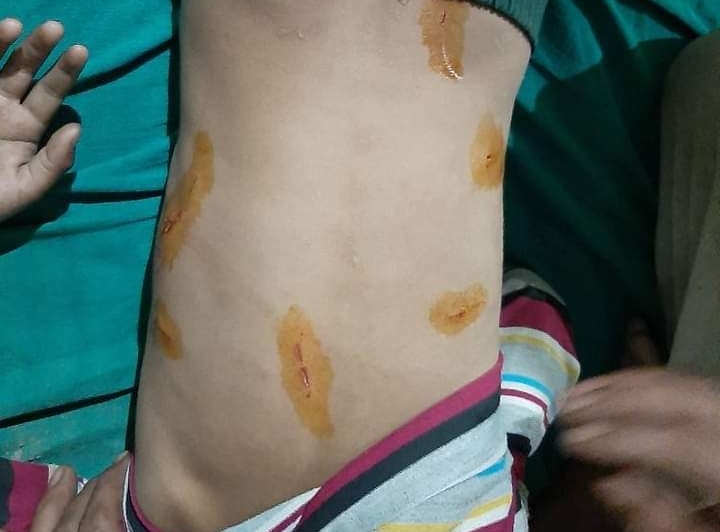 Srinagar, Jun 9: A 5-year-old boy sustained wounds after being attacked by a leopard in Gulabdaji im Kunzar Tangmarg area in North Kashmir's Baramulla district on Wednesday evening.
Hafeez-ul-lah sheikh uncle of child said that the minor was outside his residential area when a beast hold him in a jiffy and took away. However some boys in the locality where returning from playground and were trekking uphill in a george.
When they heard the screams of the boy hanging from the mouth of the leopard who was carrying him to den, they subsequently started chasing him away till he left the boy in a bush.
The minor, identified as Inaam Ahmad Mir son of Muzzaffar Ahmad Mir, was evacuated to a primary health centre Poshker from where he was shifted to Srinagar tertiary hospital for advanced treatment.
An eyewitness said when the lion was being chased, we had no hope for the safety of the kid, however, after chasing him and raising hue and cry for a minute or two, the beast left him free.
Family of the minor while talking to The Kashmir Press said that the condition of the child is stable. "His body ia bruised but the overall condition is normal," they said.
Meanwhile, this is the second such incident in the village. Earlier a minor girl was mauled to death when she was playing inside the lawn of her house in the same village.