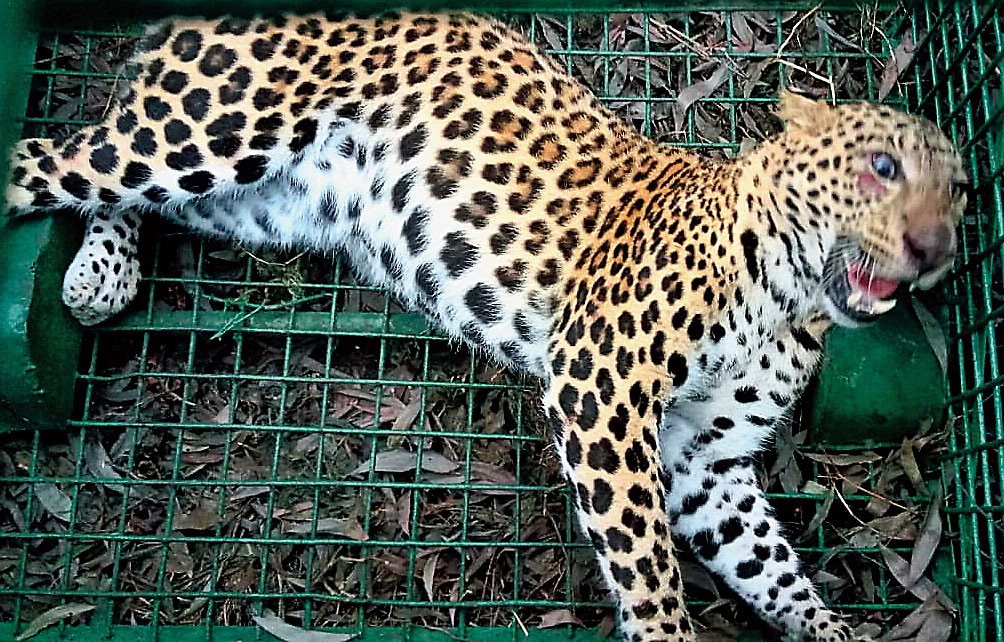 Srinagar, Jun 07: Man-animal conflict has shown a steep fall over the past four years in Kashmir but the entry of wild animals like leopards and bears into the residential areas of Valley has increased manifold, reveals four-year data available with the WildLife department.
The data suggest that in the past four years, damage to human life and property has declined considerably but the number of occurrences of spotting bears and leopards in human spaces has increased.
Regional WildLife Warden for Kashmir Rashid Naqash said that figures about last one year state that out of 1650 cases of such incidents reported from human areas, 1050 cases were successfully resolved by offering safe corridors for conflict animals towards its natural habitat.
"Around 350 cases were reported where the department put cages and trapped problematic animals around 150 cases where animals were tranquilized and later rehabilitated in natural habitat," Naqash said. "More than 50 animals were killed by mob in retaliation. This indicates that measures like setting up 22 control rooms working round the clock in different districts and tehsil levels have achieved a high degree of success."
Wild Life Warden Wetlands and the Man-Animal Conflict Expert, Ifshan Dewan said that there are a series of reasons responsible for the entry of wild animals into human spaces in Kashmir. "There has been a change in the behavior of wild animals especially leopards due to non-availability of food in their natural habitat. Easy availability of food, shelter in human spaces and fast urbanization are the primary reasons for the entry of wild animals into residential areas," she said. Dewan said that throwing out waste food items like rice, poultry and other items is also attracting wild animals into human spaces. "One more reason behind why leopards are entering residential areas is people are keeping pets at their homes like rabbits, dogs, chicken etc which should be avoided."
She also urged parents not to allow their children to go out of their homes in the early morning and late evening hours. kno