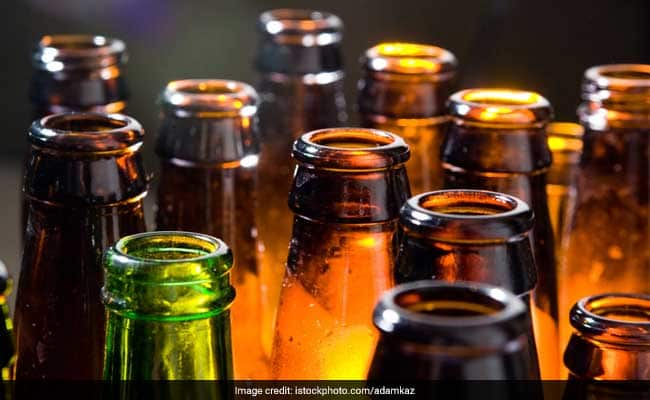 Srinagar, Jun 07: Residents of Gujjar Nagar area of Jammu Monday staged a protest against opening of new liquor shops in the area.
Locals while protesting said that opening of liquor shops close to temples, masjids, schools and settlements will have a negative impact on the society.
Pertinently, people have been protesting against the opening of liquor shops in Jammu for a week now, however, government is tight-lipped.
A protest call was issued by the local welfare committee in Jammu today in which people belonging to different religions joined.
Eyewitnesses said that during the protest, people also chanted slogans against the District Magistrate of Jammu and the Excise Commissioner.
The protestors said that a liquor shop is being opened here near the temple besides that a masjid and school is also located adjacent to it.
Indu Pawar, a local female corporator, said opening liquor shops in the residential areas and close to religious places and educational institutions would make it difficult for women to get out of their homes.
She said that when alcohol will be bought in front of our children, how will "we protect them."
"We will not tolerate the opening of liquor shops in the residential areas and concerned authorities must take corporators and local people on board before taking any decision," she said.
Protesting people demanded that the licenses of such liquor shops should be cancelled.
Pertinently, on Monday, Hindu, Muslims and Sikhs were part of the joint protest to press for their demands that there should be no liquor shops in residential areas. kno