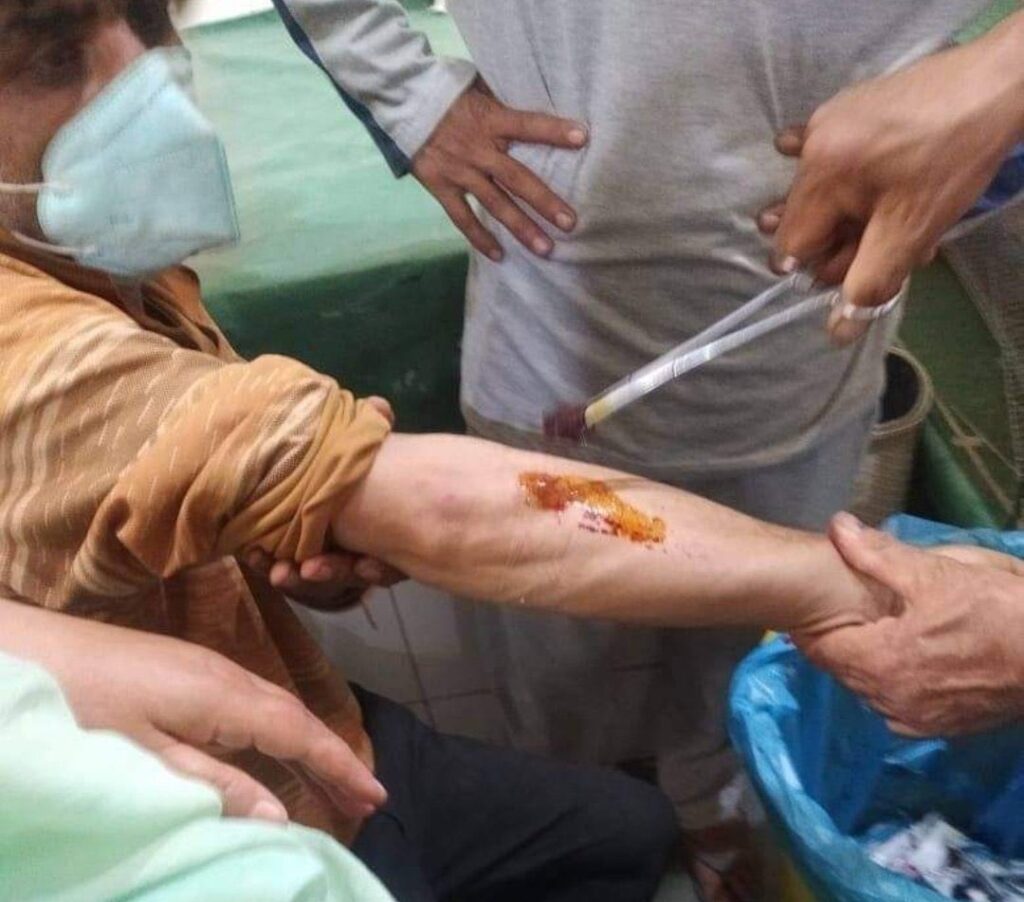 Tral, June 6: Six out of the seven persons injured in grenade blast at Tral in south Kashmir's Pulwama district have been discharged from Sub District Hospital, officials said.
A top police officer said that one injured person, Farooq Reshi (55) of Tral Payeen, has been shifted to Srinagar hospital for specialized treatment.
He also confirmed that it was grenade blast as "pin of the device" has been recovered from bus stand.
Those discharged include Mohammad Amad-Ud-Din(5) of Satoora, Haseena (38) of Darganiegund, Jalaluddin Bhat(41) of Khrew Pampore, Ilyas Ahmad Bhat (28) of Reshpora Tral, Khalifa (35) of Chankitar, Bashir Ahmad Hajam (45) of Tral Payeen.
An Alto car (Jk02 BX-7993) belonging to Devinder Singh of Haffo was slightly damaged, officials said. gns