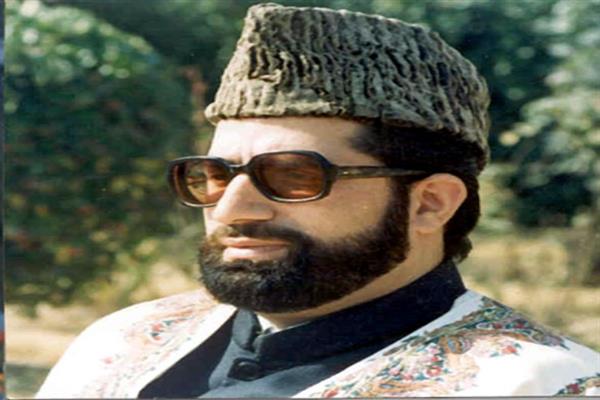 Srinagar, June 06: Jammu & Kashmir Awami Action Committee (AAC) paid rich tributes to its founder Mirwaiz Moulvi Muhammad Farooq's  on his death anniversary which falls on 25 Shawal 1442 as per Islamic calendar , as well as to the people killed in Hawal.
Awami Action Committee said that Mirwaiz Moulvi Mohammad Farooq will always be remembered for his invaluable and unforgettable contribution in social, milli, religious, educational, political and humanitarian field's. ; and his struggle in pursuit of honour and dignity for his fellow Kashmiri's.
The organisation appealed to Ulema, Imams and all people to remember their beloved leader and the Persons killed in hawal and all the Persons killed J&K so far of Jammu & Kashmir since 1931, in their prayers and pray for jannat ul Firdous for all of them .
AAC in a statement said that owing to lockdown in the wake of Covid-19 pandemic and continued house detention of its Chairman Mirwaiz-e-Kashmir Dr Moulvi Muhammad Umar Farooq since August 2019 ,the congregational Dua-e-Majlis and Qur'an khwani for Mirwaiz Moulvi Mohammad Farooq and persons killed in hawal incident , has been postponed till the situation improves.
However, it is incumbent upon every Muslim to remember the sacrifices and pray for their elevated status, the statement said, and urged people to also pray for refuge from the ongoing Coronavirus (Covid-19) pandemic which has wreaked havoc across the world. kns