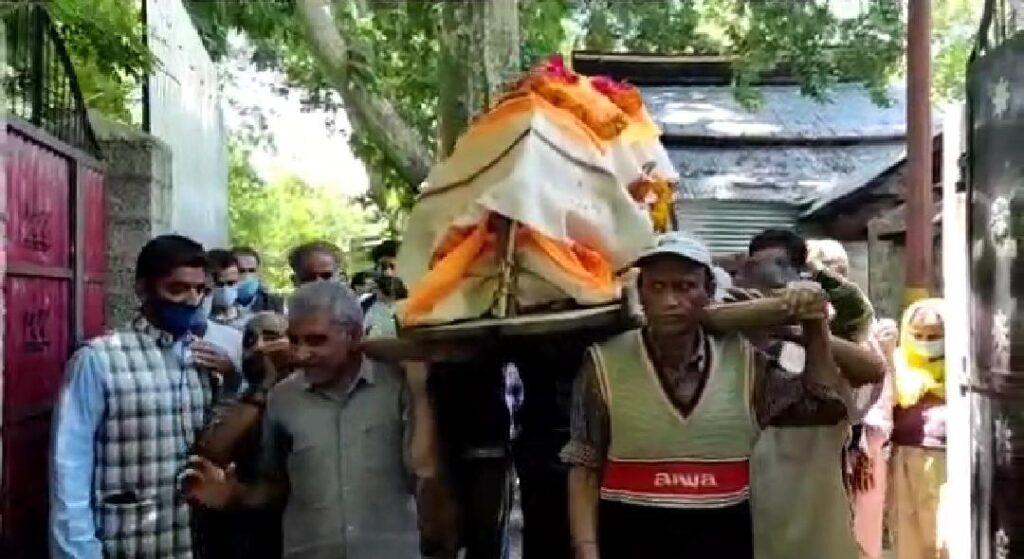 Bandipora, June 4: Muslim neighbourhood shared the grief and sorrow of a Pandit family after the death of an elderly Pandit lady in Ajar locality of North Kashmir's Bandipora.
Ninety-year-old Pandit woman, identified as Rattan Rani Bhat breathed her last on Thursday evening at her native village of Bandipora. Large number of Muslims visited the house to express sympathies with the family.
Expressing gratitude to his Muslim brethren, the son of the deceased woman said that he is humbled to see the love and affection of his neighbours.
"Its not only in Bandipora that Muslims share the grief of their Pandit brothers but across Kashmir, we see, Muslims support, assist and share happiness and grief with Pandits," he said.
Rattan Rani was cremated on Friday in presence of Muslims. knt