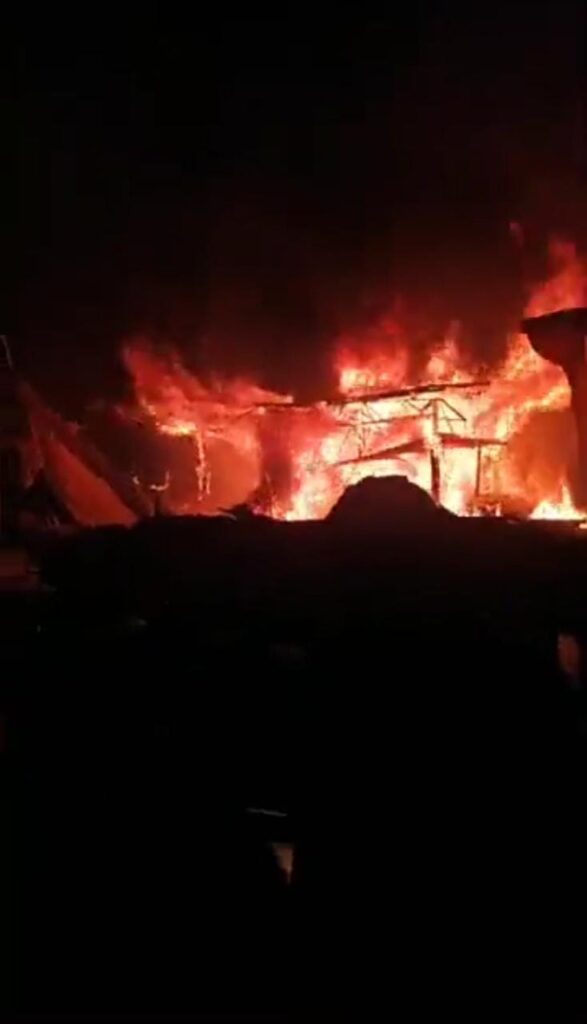 Handwara, May 30: At least twenty vegetable carts have been gutted in an ongoing blaze in 'Sabzi market' in Handwara of North Kashmir's Kupwara district.
Eyewitnesses said that the blaze broke out this evening in Sabzi Market near Old Bus Stand Handwara. The flames soon spread to a vast area, resulting in substantial damage to the vegetable carts put there, they said.
Some twenty vegetable carts have got damaged so far, even as the raging flames were spreading rapidly, they added.
An official confirming the incident said that fire tenders have arrived at the spot to douse off the flames. The rescue operation is being assisted jointly by police and locally stationed 21 Rashtriya Rifles, they further said.
This is an emerging story and will be updated accordingly. gns