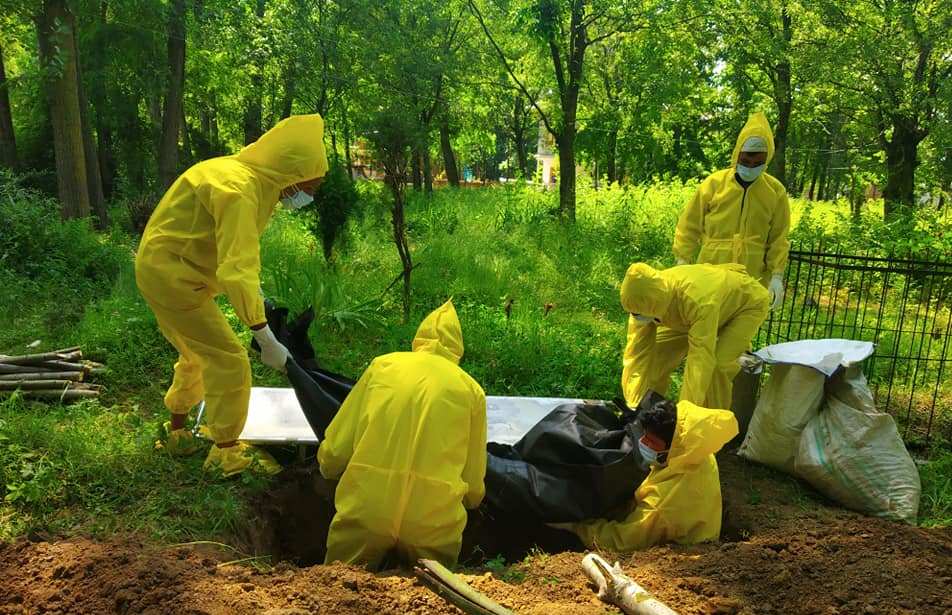 Srinagar: Jammu and Kashmir reported at least 20 more COVID-19 deaths since last evening and two among the fresh victims are 35-year-old women, taking the overall fatality 3,815, officials said on Saturday.
Twelve of these deaths were reported from Jammu and remaining from Kashmir valley.Officials said the victims from Jammu comprise a 60-year-old man from Phallian Mandal, a 55-year-old woman from Lower Gadigarh, a 35-year-old woman from Domana Jammu, an 82-year-old woman from Digiana Jammu , a 67-year-old woman from Palli Bari Brahmana, a 62-year-old man from Poonch A/P Trikuta Nagar, an 85-year-old woman from Bantalab Jammu, a 94-year-old man from Sidhra Jammu, a 69-year-old from Resham Ghar Colony Bakshi Nagarand, a 55-year-old woman R.S Pura, a 71-year-old woman from Roop Nagar and a 66-year-old woman from Paloura Jammu.
Among others the victims from the valley include a 65-year-old man from Puchal Pulwama who died 25 days after he was admitted to district hospital Pulwama, officials said.
A man from Karimabad died at district hospital Pulwama, a day after he was admitted there, they added.As per officials, an 80-year-old from Sangerwani Pulwama died six days after he was admitted to the same hospital.
A man from Kokernag died at GMC Anantnag last evening, they said.
In north Kashmir, a 52-year-old man from Tangmarg Baramulla died fornight after he was admitted to SKIMS Bemina, they said.Also, a 35-year-old woman from Charar-e-Sharief died two days after she was admitted to the COVID-19 management facility, they said.
Two deaths were also reported at SMHS hospital as per officials.