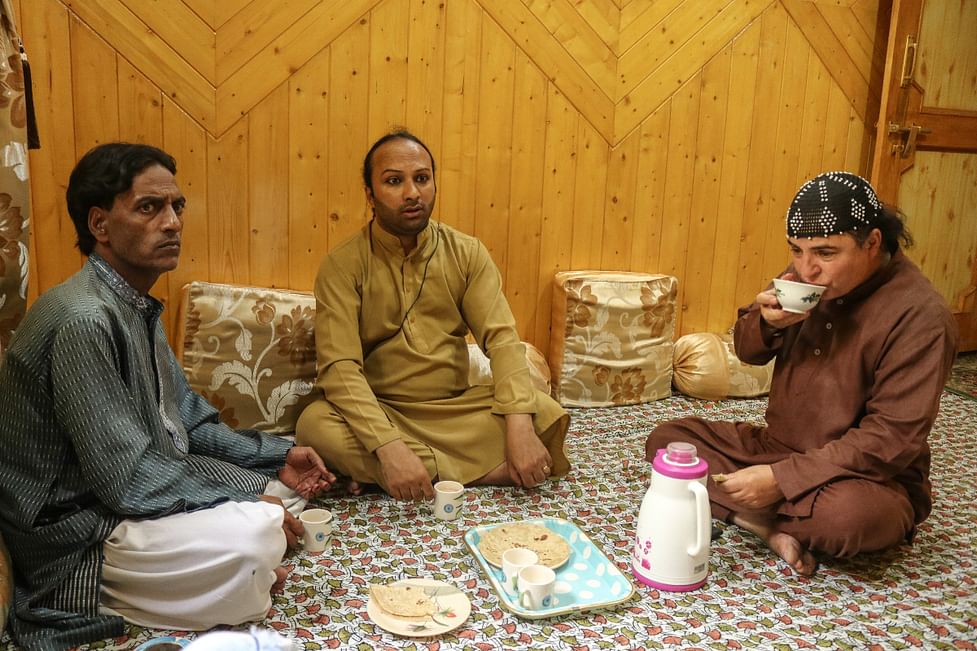 Srinagar, May 27: Owing to the lockdown post abrogation of Article 370, followed by the Covid-19 pandemic, the transgender community in J&K is facing hardships to earn their livelihood.
Transgenders from different parts of J&K said that the lack of empathy towards the community during the lockdown have made their life miserable.
Chadni, Gulam Qadir and Mehak Jan, transgenders from Srinagar said that they are already a marginalized community and have limited opportunities to earn anything but due to lockdown since the last three years, "they are on verge of starvation."
"We have been without a job for the last three years now as nobody invites us to perform at weddings due to which we are going through very tough times," they said.
They added that they are also being left behind in healthcare facilities as they face humiliation on every front.
"There is a need for a separate vaccination centre for their community," they said.
Khushi another transgender said that most of them are living in rented building and there are several families who don't have an earning hand besides the transgenders.
"We are unable to earn anything. How will we pay rent and run our family," Khushi said. "Government had announced a pension of Rs 1000 for transgenders in May last year but most of us aren't even getting this minimal assistance as well."
They demanded the government to look into the matter and provide increased monthly pension to all at the earliest.
They said that many transgenders are disowned by their families and need a bigger financial stimulus and psychological support.
They requested the government to take immediate steps for their welfare otherwise they will die of starvation. kno