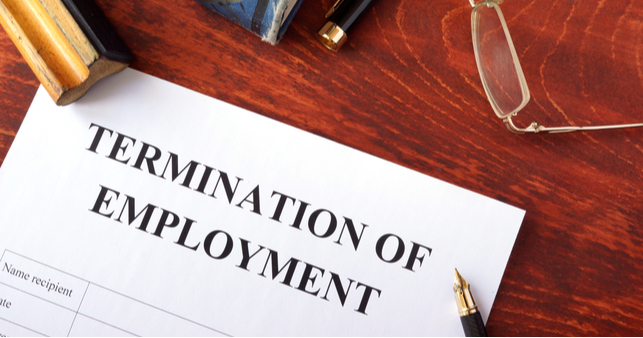 Srinagar, May 21: A Lashkar-e-Toiba and Hurriyat associate were the two government teachers from border district Kupwara dismissed from services by the administration of Jammu and Kashmir on Thursday in the "interest of the security of the state".
Two dismissed government teachers include Mohammad Yousuf Ganie a resident of Trich Village and Bashir Ahmad Sheikh a resident of Dildar Batpora in north Kashmir's Kupwara district.
Top official sources said that Mohammad Yousuf is a hardcore associate of Hurriyat group who served two Public Safety Acts (PSAs) with at least 8-9 FIRs registered against him and were involved in the anti-election campaign
Similarly, Bashir Ahmad Sheikh was held last year along with a huge consignment of narcotics and warlike stores and was working on the behest of Lashkar-E-Toiba operatives based in Pakistan.
Sources said that Bashir Ahmad Sheikh a resident of Trich village is a close cum hardcore associate of the Hurriyat group and is involved in at least nine First Information Reports (FIRs).
"He was detained in almost all the cases registered against him for his involvement in anti-national activities," sources said. "He was detained under Public Safety Act (PSA) in 2016-17 and then again under PSA in 2019 and was later released in 2020 last year."
Sources said that Bashir Ahmad Sheikh, was arrested last year in July along with a huge consignment of narcotics and arms and ammunition at Sadhna Top by security forces.
Sources said that Bashir was apprehended along with another associate along with 10.2 Kgs of narcotics and recoveries including AK 56 -1, chinse pistol -02, pistol magazine -04, AK Rounds 7.62 – 76, pistol rounds 9mm – 90, and 20 hand grenades were recovered from their possession.
"Two vehicles including a Balero-207 bearing registration number JK01J-0219 and Santro car JK05B-5471 were also seized during the close coordinated operation by joint forces," official sources said. "
"Bashir was in close touch with the operatives of Lashkar-E-Toiba based in Pakistan and was tasked to supply weapons to the militants in the valley besides trading illegal narcotics for these activities," they said.
Sources revealed that 10.2 kilograms of narcotics illegally traded was recovered from Bashir Sheikh which costs Rs 50 crore in the international market.
Sources informed that Yousuf was also found involved in the anti-election campaign in the district during Panchayat Elections held in Jammu and Kashmir recently, adding that he was often found involved in questionable activities besides provoking people to pelt stones.
Earlier Idrees Jan, a teacher of Government Middle School, Kupwara, was dismissed by the J&K government.
Notably, the government last month set up a special STF to identify employees who pose threat to the security of the country or are involved in anti-national activities soon after the committee was constituted to scrutinize and recommend cases under proviso (C) of Article 311(2). kno