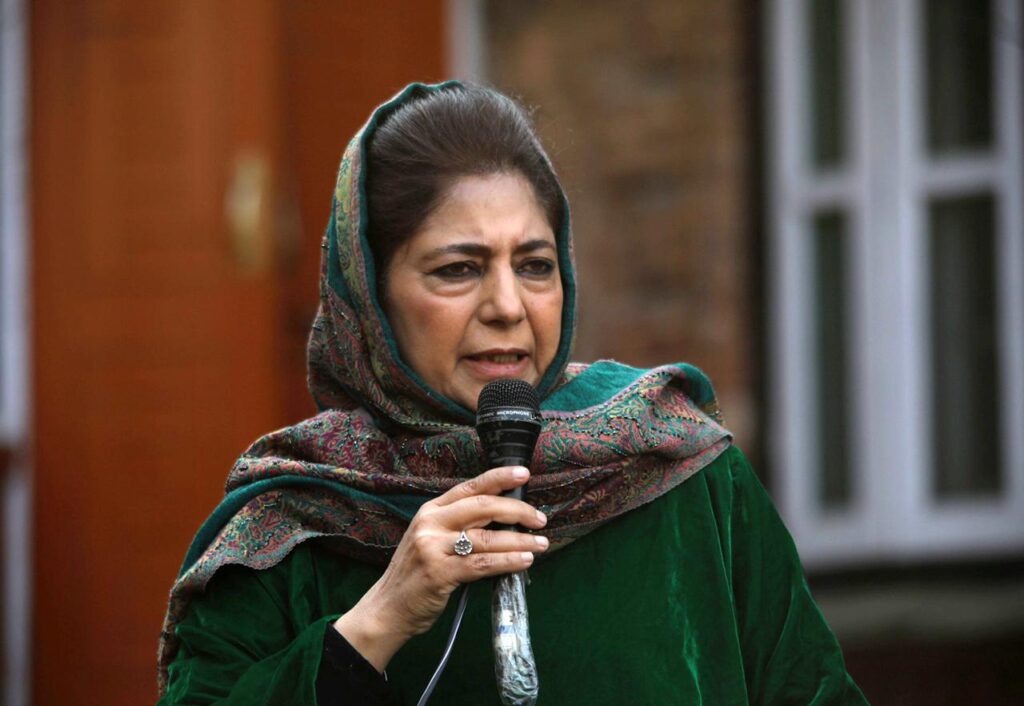 Srinagar, May 16: Former Jammu and Kashmir Chief Minister Mehbooba Mufti while reacting over the arrest of a Kashmir Artist for his pro-Palestine graffiti Sunday said that 'expressing solidarity with Palestine is no crime.'
In a series of tweets, Peoples Democratic Party President Mehbooba Mufti said that: "People all over the world are protesting against the atrocities committed by Israel on Palestine. But in Kashmir its a punishable offence where an artist is booked under PSA & a preacher is arrested simply for expressing solidarity with Palestinians."
Pertinently, Jammu and Kashmir Police have arrested an artist Mudasir Gul and 20 others during raids for drawing pro-Palestine paintings in Padshahi Bagh area of Srinagar city.
Mehbooba Mufti further wrote that: "Kashmir is an open air prison where people's thoughts are being monitored & they are punished for it. There is no outlet left to express one's opinion & this is a deliberate attempt to push Kashmiris to the wall."
She said: "PSA is GOI's go to method for every problem. Latest example being Ashraf Sehrai's sons who lost their father in custody due to inadequate medical care & have been arrested under PSA. In rest of India dead are being ill-treated but in Kashmir its the living who are made to suffer," she tweeted.