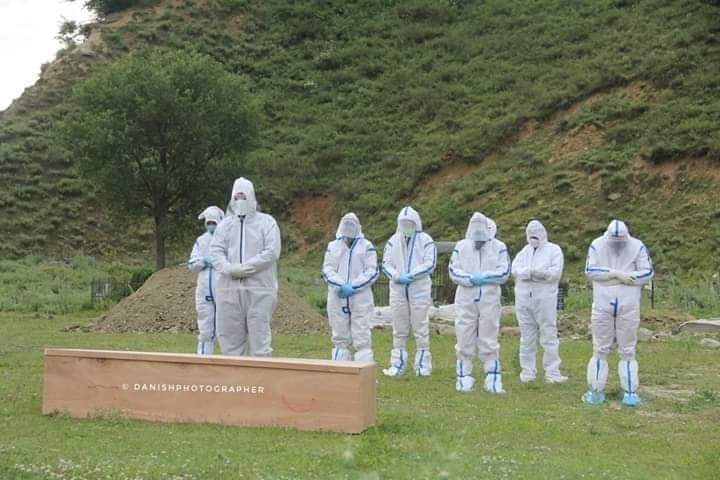 Banipora, May 14: A man quarantined at home died after shifted to hospital in North Kashmir's Bandiproa district.
Hospital sources said that an elderly man had quarantined himself at his home in Lawaypora Bandipora. During the intervening night of May 13 and 14, his condition deteriorated and was shifted to District Hospital Bandipora.
Sources added that doctors found him dead after examining him. When a sample of the said person was collected by hospital authorities, it turned out Covid-19 positive.
The man was buried at his ancestral graveyard following all necessary Covid-19 related guidelines. knt