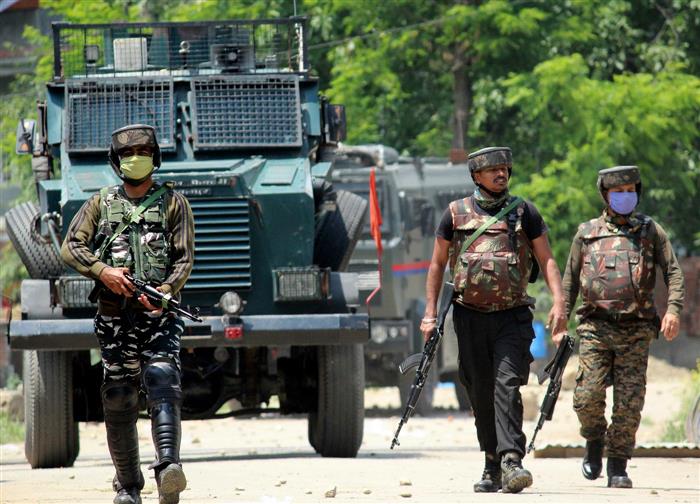 Srinagar, May 14: Three cordon and search operations were launched in two Southern districts of Kashmir Valley on the 2nd day of Eid-ul-Fitr.
Sources said that after receiving inputs about the movement of militants, soldiers from 42 Rashtriya Rifles cordoned off two villages of Tral town of South Kashmir's Pulwama district.
These villages were Satoora and Paneer.
Sources added that door-to-door searches were conducted while identity cards of locals were checked, however, no arrests were made.
A cordon and search operation was also launched in Awneera Zainpora village of South Kashmir's Shopian district.
Sources said that soldiers from 1st Rashtriya Rifles, CRPF and Jammu and Kashmir Police conducted door-to-door searches in the village. They said a search operation was also conducted in different orchards of the hamlet, however, no contact with militants was established. knt