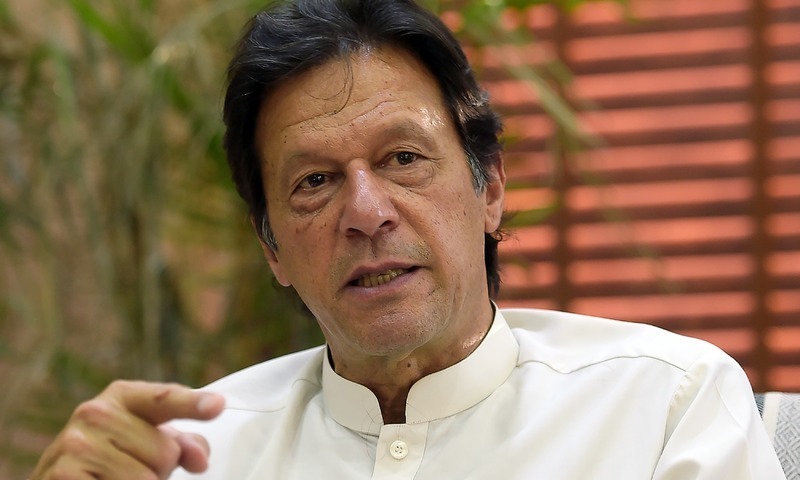 ISLAMABAD: Prime Minister Imran Khan on Tuesday said Pakistan will not engage in dialogue with India unless New Delhi retreats from its August 5 decision in Jammu and Kashmir.
The Pak premier's remarks came as he addressed a live broadcast session to respond to the questions of the general public on the telephone.
"I want to tell people of Kashmir that until India does not reverse the 5 August decision, Pakistani government won't talk to India." Khan said.
"Unfortunately, the western media and countries raise the issue of Kashmir only to pursue their foreign policy objectives," he said, adding that "they want to see a powerful India to tackle the growing threat of China".
The Pak prime minister added that it is foolish to think that India would stand up to China because it would only result in the former's destruction.
PM Imran's comments during the programme came days after Saudi Foreign Minister Prince Faisal bin Farhan Al Saud said that Saudi Arabia will work to encourage reduction in tension between Pakistan and India.
"On [the] relationship with India, I really want to commend [on] what has been achieved recently of a calming of tensions and a ceasefire. This is an excellent step in the right direction," Prince Faisal said.
His remarks came during an interview telecast live on Radio Pakistan.
Last month, the United Arab Emirates' envoy to Washington confirmed the Gulf state is mediating between Pakistan and India to help the nuclear-armed rivals reach a "healthy and functional" relationship.
Top intelligence officers from Pakistan and India held secret talks in Dubai in January in a new effort to calm military tension over the 74-year-old Kashmir dispute, people with close knowledge of the matter had told Reuters.
Ambassador Yousef Al Otaiba said in a virtual discussion with Stanford University's Hoover Institution that the UAE played a role "in bringing Kashmir escalation down and created a ceasefire, hopefully ultimately leading to restoring diplomats and getting the relationship back to a healthy level".
On Tuesday during the programme, Imran said the Hindu supremacist ideology of the ruling Bharatiya Janata Party of India was being condemned at the international level.
(With inputs from Express tribune)