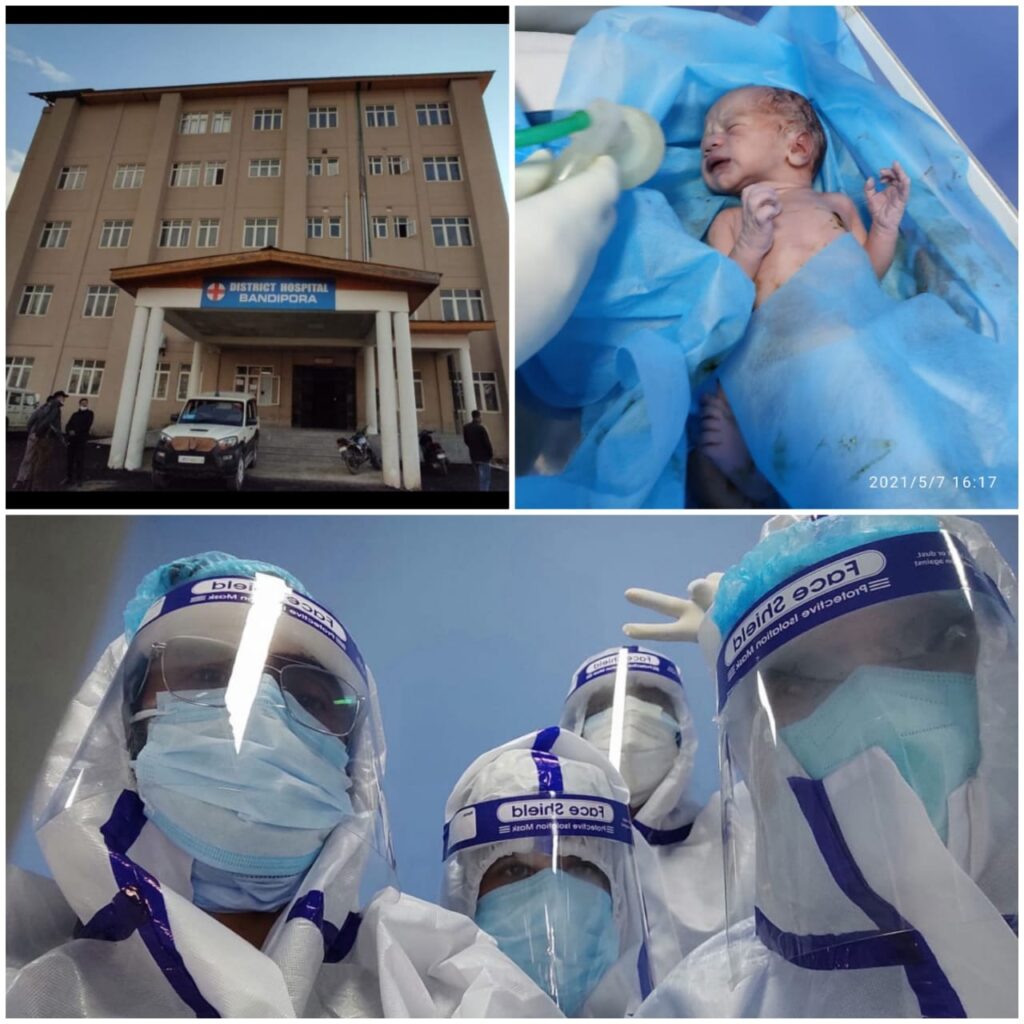 Bandipora, May 07: A team of doctors at District Hospital Bandipora successfully performed a complicated surgery of a corona-virus positive pregnant lady with co-morbidities, who delivered a healthy baby after the surgery here in the district.
Consultant Gynecologist Dr Fancy Bulbul said that the Covid Positive patient was having Cephalo-Pelvic Disproportion (CPD) and Pregnancy Induced Hypertension besides being infected with corona virus. She said it was a rare and challenging case at the District Hospital Bandipora – designated at COVID Level-III Hospital.
The patient delivered a healthy baby by way of Lower segment cesarean section and was isolated from mother soon after the delivery. Both-mother as well as the baby are in good health, she said.
It has been learnt that the patient was operated by a team of doctors consisting of Dr Fancy Bulbul, Dr Ishfaq Ahmad, Dr Tariq, Dr Shubaiza under the overall supervision of Dr Medical Superintendent, Bashir Ahmad in presence of Chief Medical Officer Bandipora Dr BA Khan who himself monitored the procedure. The team was assisted by Amjad Ali, Haroon Ahmad, Nasreena and other operation theatre staff.
"This is the first surgery of its kind complicated surgery performed on the COVID positive pregnant lady," Chief Medical Officer Bandipora Dr BA Khan said adding that this was the first such rare surgery conducted at DH Bandipora after it was designated at COVID-Level-III Hospital.
Meanwhile Deputy Commissioner Bandipora Dr Owais Ahmad has congratulated the team of doctors for conducting the rare surgery at the hospital.