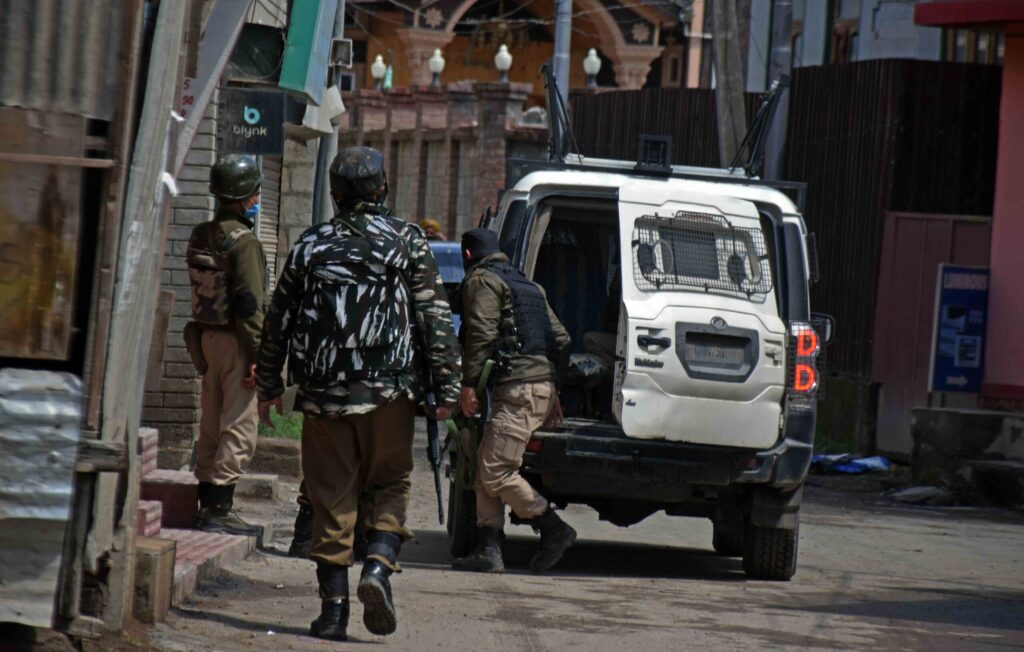 Srinagar, May 6: Three newly recruited Al- Badr militants were killed and one surrendered in a gunfight with security forces in south Kashmir's Shopian district on Thursday, police said
A police officer said that three newly recruited Al-Badr militants were killed and one newly recruited militant identified as Tausif Ahmad surrendered in a gunfight in Kanigam area of the Shopian district..
The gunfight broke out earlier this morning after the police and the security forces launched a cordon and search operation in Kanigam village on Wednesday evening, said the official.
He said that on a specific input regarding presence of militants in Kanigam area of Shopian, a joint cordon and search operation was launched by Police, 44RR and CRPF in the said area.
During the search operation as the presence of militants got ascertained they were given an opportunity to surrender, however, they lobbed a grenade upon the joint search party, which was retaliated leading to an encounter, said the official.
In the encounter, one militant surrendered and three militants were killed and their bodies were retrieved from the site of the encounter, adding that the identities of the slain militants are being ascertained.
He said arms, ammunition & other incriminating materials were recovered from the site of the encounter adding that the last rites of the slain militants will be performed as per the Covid-19 protocol after conducting medico-legal formalities. kdc