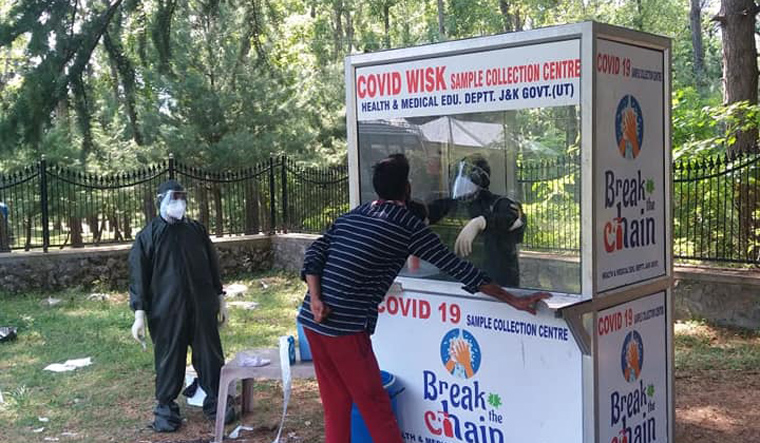 Srinagar, May 3: At a time when second wave of Covid-19 wave is on rise and active positive cases have been witnessing a sharp upsurge, the rate of recovery at the same time is also high in Jammu and Kashmir. Out of total number of positive cases (187219) in Jammu and Kashmir, 150231 patients have recovered so far.
Official data reveals that majority of the patients are recovering from this lethal virus. Those who are suffering from co-morbidities are showing serious symptoms of this virus.
"If we look at the mortality rate, that is very low against the recovery rate. Again, most of the patients that died due to Covid-19 were suffering co-morbidity and plus majority of them were over the age group of 50," a medico told news agency Kashmir News Trust.
The number of Covid-infected patients that have been recovered in Kashmir capital Srinagar are 36081 while in Jammu 28984 patients have been recovered from Covid-19 infection.
The number of patients recovered so far in Baramulla are 10884, Budgam 9378, Pulwama 6159, Kupwara 6145, Anantnag 5744, Bandipora 5042, Ganderbal 4992, Kulgam 3199, Shopian 2712, Udhampur 5584, Rajouri 3945, Doda 3529, Kathua 4092, Kishtwar 2864, Samba 2867, Poonch 2606, Ramban 2437 and 2987 patients have been recovered from Covid-19 in Reasi district of Jammu and Kashmir.