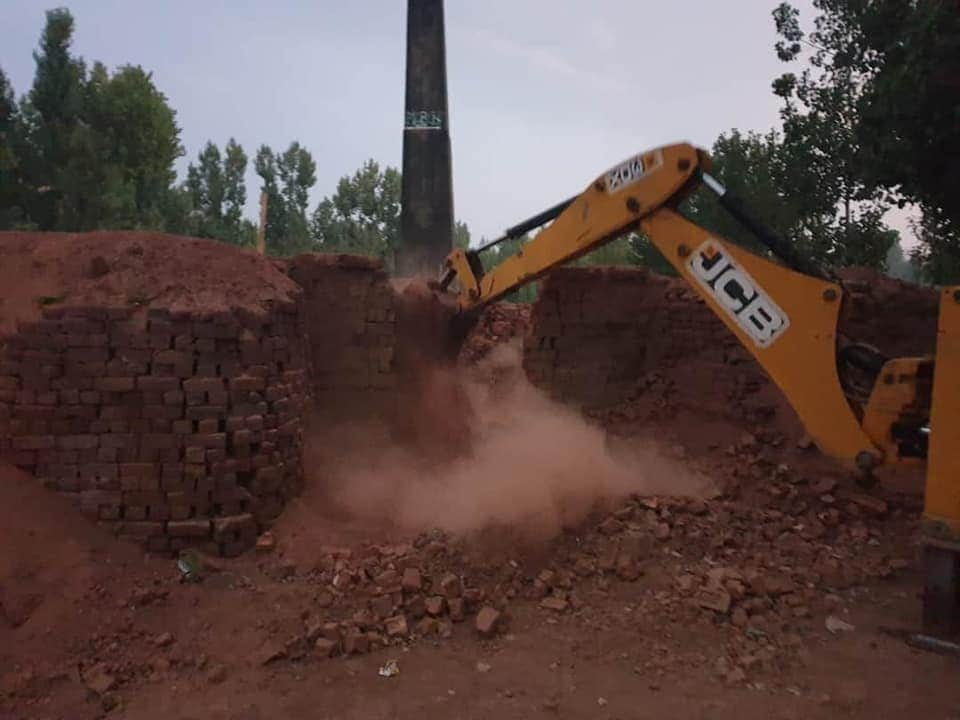 Budgam, May 3: Locals in Aripanthan village of Central Kashmir's Budgam village are up in arms against a brick kiln owner who is intending to start operations claiming that court has no objection in running a brick kiln in the village.
Eyewitnesses said that scores of locals in Aripanthan village staged a protest demanding demolition of a brick kiln in the village.
One of the protesters Mushtaq Ahmed Bhat said that they had approached the court of law that had ordered the closure of the brick kiln in the village which has been raised on agricultural land. "We were shocked when the brick kiln owner tried to start operation claiming that the court has allowed him to run the said brick kiln," he said.
Another protester Ghulam Nabi Bhat said that this brick kiln will ruin the environment in the village and it will prove disastrous for the people. "Action should be initiated against those district administration officials who permitted the owner to raise a brick kiln in the middle of the village where thousands of people reside," Bhat said.
The protesters sought intervention of Budgam District Administration and demanded the brick kiln should be demolished in the interest of locals.
SDM Beerwah, Syed Ahmed said that he will himself visit the site to assess the situation. "If we had closed this brick kiln, how come it would be operational in the village," Ahmed said. knt