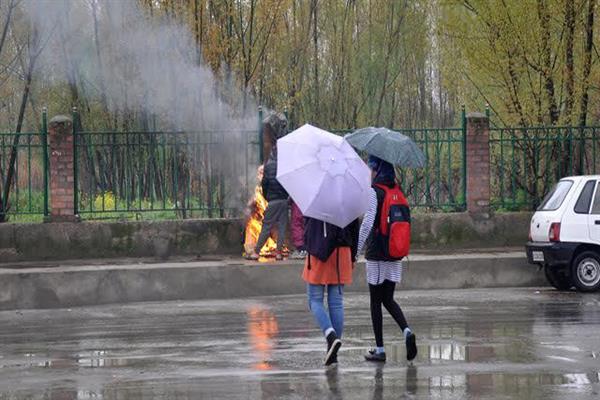 Srinagar, Apr 30: As the Valley received light rains on Friday afternoon, the weatherman here has predicted intermittent light rains till next Friday.
Deputy Director of Meteorological department (MeT), Mukhtar Ahmad said that the erratic weather conditions would continue till next Friday.
"The intermittent light rainfall as per the forecast would occur in the afternoon like today," he said.
However, he said that the light rainfall would occur on May 05 and 06 as well.
Pertinently, Kashmir parts received fresh rainfall on Friday afternoon while some of the areas also received hailstorm as well, causing damage to the crops.