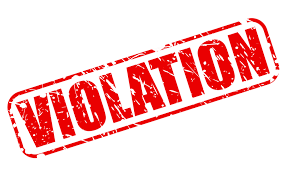 Srinagar: During the last 10 days, Police have arrested 202 persons, lodged 281 FIRs and also realized fine to the tune of ₹1,245,790 from 9247 people for violating the guidelines/rules throughout Kashmir valley.
Besides, 18 vehicles were also seized for violating Covid-19 SOPs. The special drive against the violators of Covid-19 guidelines/rules continued throughout all the districts of Kashmir Valley.
In Central Kashmir Range, 106 persons were arrested, 243 FIRs lodged and fine of Rs148,420 was realized from 1019 violators.
In North Kashmir Range, 63 persons were arrested, 21 FIRs lodged and fine of Rs 442,470 was realized from 3688 violators.
In South Kashmir Range, 33 persons were arrested, 17 FIRs were lodged and fine of Rs 654,900 was realized from 4540 violators. knt