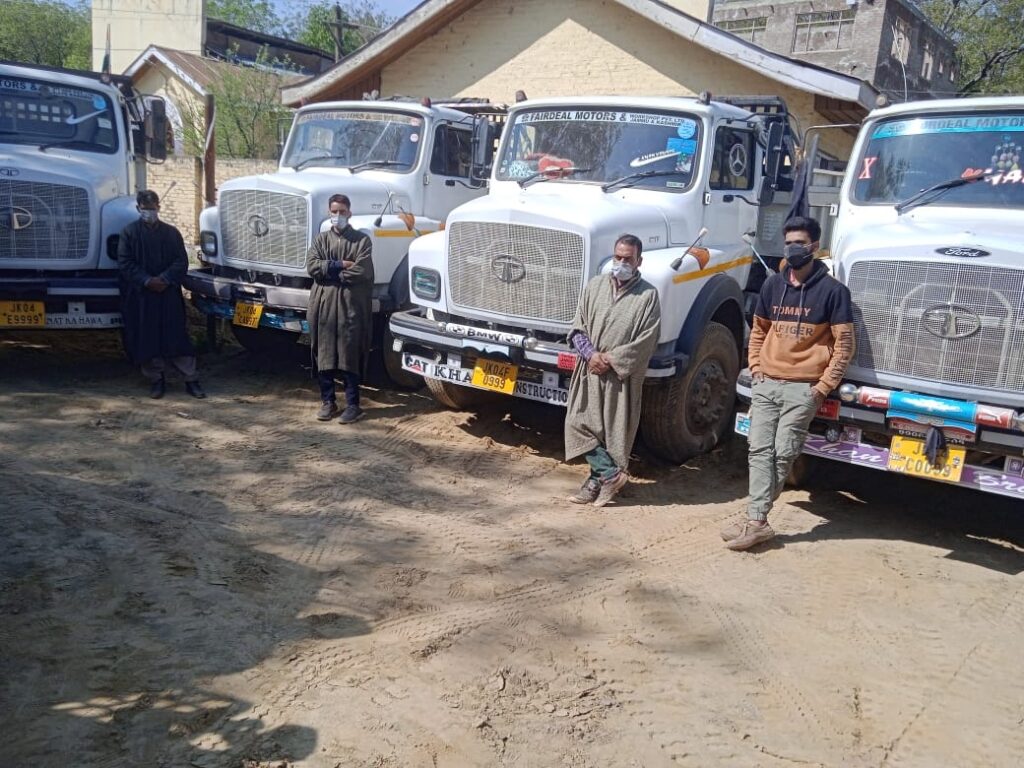 Budgam: Police on Wednesday claimed to have arrested 9 persons and seized 4 Tippers in Khansahab and Beerwah areas who were found indulging in illegal excavation and transportation of clay, sand and Bajri.
In Khansahab, police spokesman said, some persons were illegally dredging sand and Bajri from Nalla-Shaliganga, police party from police station Khansahab arrested 05 persons. They have been identified as: Fayaz Ahmed Malik son of Mohammad Yousuf, Bashir Ahmed Bhat son of Mohammad Ismail Bhat, Bashir Ahmed Mir son of Ghulam Nabi Mir, Mohammad Altaf Bhat son of Fatah Mohammad Bhat and Mohammad Ashraf Malik son of Khaliq Malik all residents of Dreygam Khansahab.
Similarly, in Beerwah during naka checking at Gondipora, police party of PS Beerwah seized 04 tippers with registration numbers JK04E- 9999, JK04C- 0099, JK04F- 0999 and JK04C -4697 loaded with illegally extracted clay and arrested 04 drivers identified as; Abdul Majeed Dar resident of Berwah, Farooq Ahmad resident of Ariwah, Abdul Majeed Sheikh resident of Gondipofa and Abdul Rashid Wani resident of Berwah.
Accordingly, case FIR numbers 61/2021 & 53/2021 registered in PS Khansaib and PS Breewah respectively under relevant sections of law and investigation taken up.