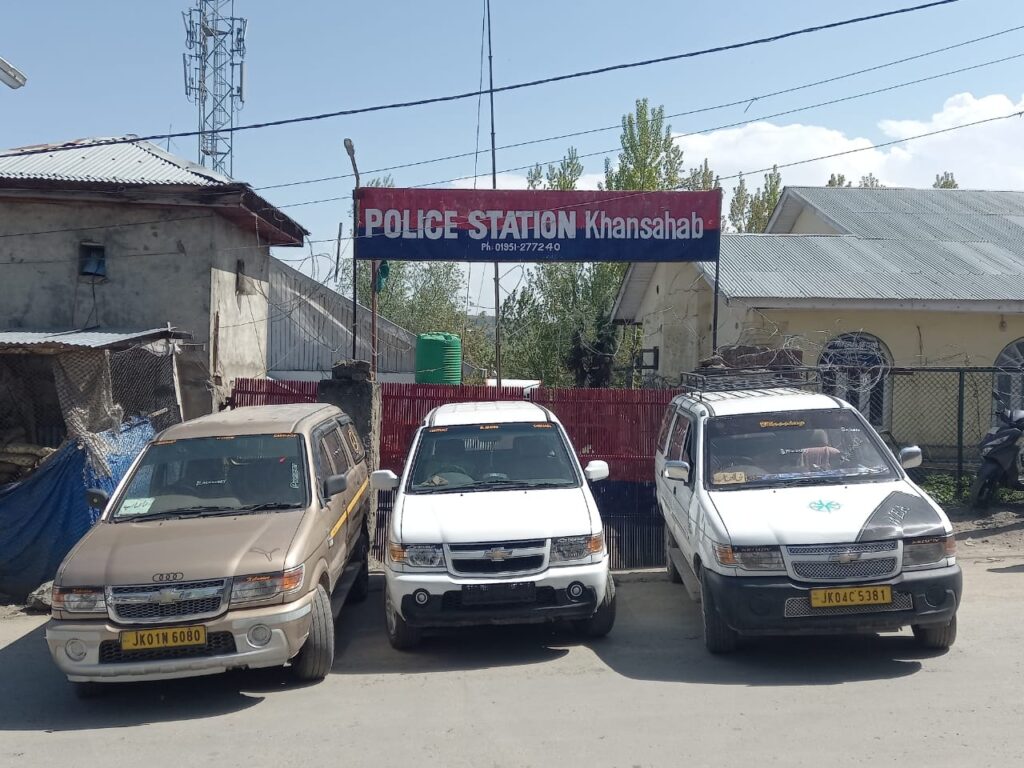 Budgam: Continuing its stringent action against those violating the Covid SOPs and guidelines issued by the Govt, police on Tuesday arrested three divers and seized vehicles for defying SOP's. 
Police spokesman said tha Budgam Police registered FIR number 60/2021 at Police station Khansahab under relevant sections of law against 03 drivers found ferrying passengers more than the capacity prescribed by the authorities in view of the Coronavirus resurge at Khansaib Budgam.
03 passanger vehicles (Tavera) with registration numbers JKO1N 6080, JKO4C 5381,JKO1AN 7008 driven by the arrested drivers were also seized.
Police requests people to adhere to govt guidelines/orders to contain spread of Covid-19.