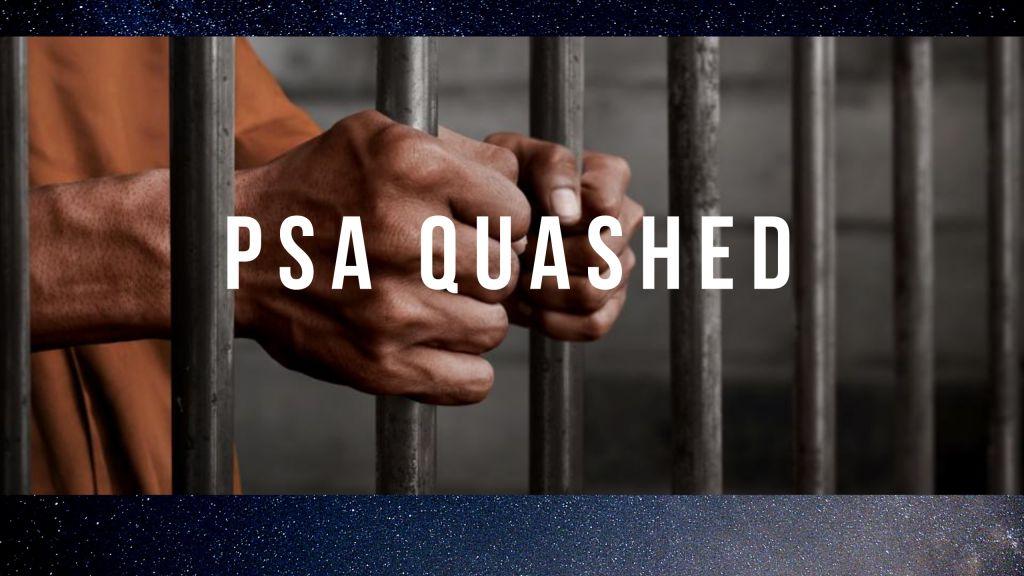 Srinagar, April 27: Jammu and Kashmir High Court has quashed detention of two persons booked under Public Safety Act.
A bench of Justice Sanjeev Kumar quashed detention order of Abdul Qadoos Rather, a resident of Kupwara who was booked under PSA on 22 November 2019 and Riyaz Khaliq Parray, booked under the law on 17 February last year by District Magistrate Baramulla.
The court directed authorities to release them from the preventive custody immediately and forthwith unless not required in some other case.
In case of Riyaz Khali Parray, the court observed that he was detained under preventive detention for his alleged involvement in subversive activities which led to the registration of FIR No.161/2019 under Sections 18, 39 of ULA(P) Act and 7/25 Arms Act.
"In the FIR, the petitioner (Paray) was released on bail by Special Judge (Designated Court), under NIA Act, Srinagar, on 6 th of February, 2020, whereas Superintendent of Police, who forwarded the relevant record including dossier and other connected documents to the detaining authority vide his communication dated 14th of February, 2020, interestingly, did not bring the factum of petitioner having been released on bail in FIR No.161/2019, to the notice of detaining authority," the court said, adding, "It is because of this omission on the part of Senior Superintendent of Police, the detaining authority has categorically stated in the grounds of the detention that the detenue was under judicial remand and that there was every likelihood of his being admitted to bail."
The detaining authority, the court said, has also noted that there was well-founded apprehension based on report received from field information that Parray, if released on bail, would again indulge in subversive activities
"In view of aforesaid, it is clear that either there is lapse on the part of police to provide all relevant material to the detaining authority or there is lack of application of mind on the part of detaining authority," the court said, adding, "The fact, however, remains that at the time of passing of the detention order, the detaining authority was not aware whether the detenue was in police/judicial custody or he stood released on bail. It is difficult for me to say as to what impact it would have made on the satisfaction of the detaining authority but it cannot be denied that it was a relevant information that was required to be produced before the detaining authority to enable it to derive subjective satisfaction with regard to necessity of placing the petitioner under preventive detention." gns