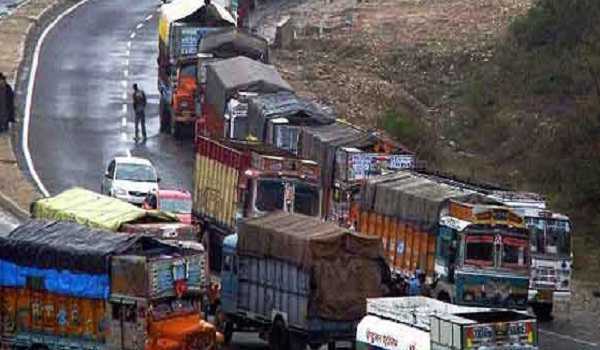 Ganderbal, Apr 25: After remaining closed for more than two days following heavy snowfall particularly at Zojila Pass, at least 50 light motor vehicles laden with fruits and vegetables were allowed to ply on Srinagar-Leh Highway towards Kargil on Sunday.
The highway was thrown open after the hiatus of 4 months recently. A day after LMVs were allowed to ply on the highway, it was closed again after heavy snowfall.
An official told news agency that today 50 Tata Mobiles carrying essential supplies were allowed to move towards Kargil.
He said over 150 Heavy Motor Vehicles are stranded at Gund, Gagangeer and Sonmarg areas. "The condition of the road is not good for the trucks. The road is prone to landslides. Till there is improvement in weather conditions, trucks won't be allowed to ply on the Srinagar-Leh Highway," the official said. knt