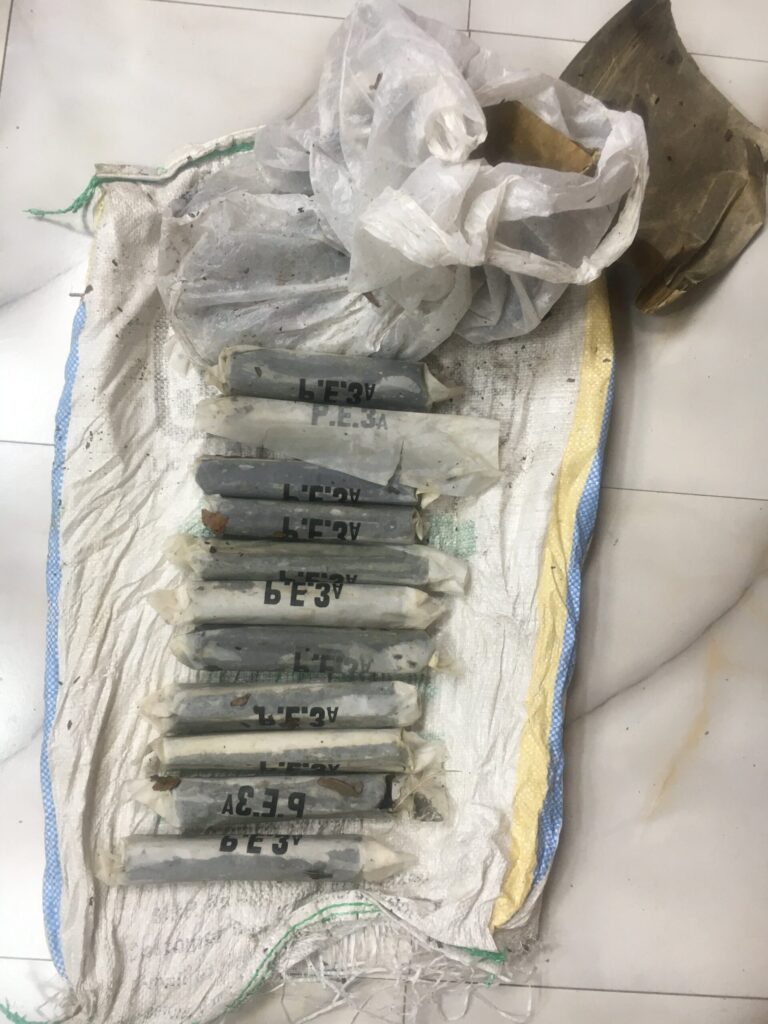 Srinagar, Apr 5: Govt. forces  claimed to have 'averted a major incident' after recovery of explosives in Tanghdar on Monday evening.
A police official said on receipt of specific inputs on Sunday night, the security forces deployed in Karnah carried searches during which recovery of fifteen sticks of plastic explosives near Jamia Masjid in Tanghdar was made.
Maintaining that the explosives recovered were supposedly being transshipped to hinterland, the official said that the alert security forces thwarted the attempt without causing any inconvenience to the local populace.