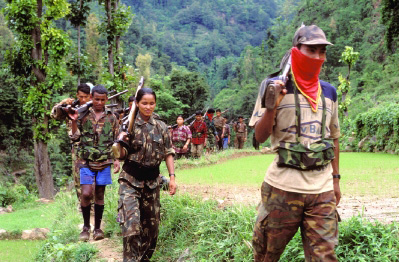 New Delhi: At least five Indian security forces were killed while as many as 24 personnel were grievously injured in an encounter with Maoist in central Indian state of Chattisgarh.  
According to the reports, the encounter took place between forces and Maoists in Jagargunda area of Chhattisgarh's Bijapur district  on Saturday during which five security personnel lost their lives.
The reports also said that police recovered body of a female Maoist from spot.
Following the heavy gunfight, the 24 injured were shifted  Bijapur district headquarters from where the seven criticality injured troops were airlifted to the capital Raipur for advanced treatment.
Prime Minister Narendra Modi said his thoughts are with the families of those martyred while fighting Maoists in Chhattisgarh. In a tweet, Prime Minister said the sacrifice of the brave martyrs will never be forgotten. He wished speedy recovery of those injured.
Home Minister Amit Shah has paid tributes to the sacrifices of brave security personnel martyred while fighting Maoists in Chhattisgarh. In his message, Mr Shah said that the Nation will never forget the valour of our brave security personnel.
He extended condolences to the families of the martyred and wished for speedy recovery of those injured. The Home Minister also asserted that the country will continue it's fight against the enemies of peace & progress.