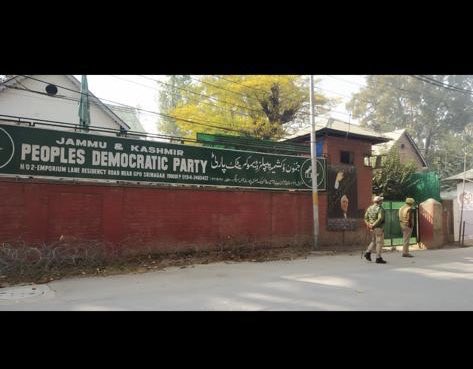 Srinagar, 23 March: Peoples Democratic Party (PDP) today refuted the allegations leveled in the supplementary charge sheet filed by National Investigation Agency against Party Youth President Waheed ur Rehman Parra.
In a statement , Party Additional Spokesperson Najmu Saqib said that Waheed Ur Rehman Parra is being victimized for standing by and fiercely advocating the Peoples Democratic Party`s political agenda and the charges are nothing but a pernicious attempt to muzzle the voices of Kashmir.
"A through and through democrat who dedicated his life to strengthening the cause of mainstream in Jammu And Kashmir, Waheed by putting his life and limb in harm's way is being punished for what he should've been appreciated for," Saqib said.
"We strongly believe that none of these frivolous charges would stand the judicial scrutiny and Waheed would eventually get justice," Najmu Saqib added.