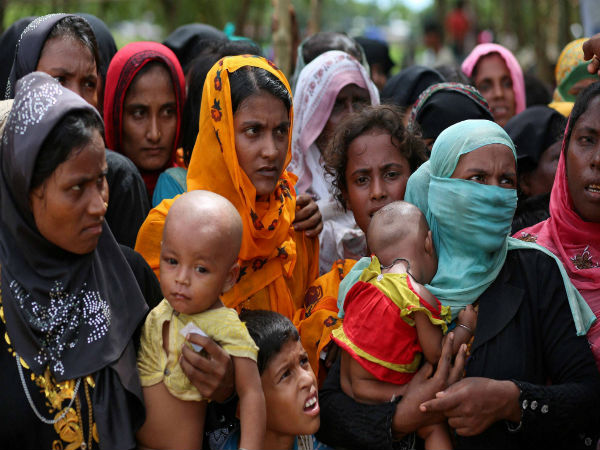 Jammu, Mar 06: The Jammu and Kashmir government Saturday started the verification process of Bangladeshi Rohingya's at the MAM Stadium in Jammu.
Sources said that the process was started on Saturday after the directions from the Ministry of Home Affairs (MHA) since the verifications were not carried for over a year now.
"Many of the Rohingyas are working in parts of Jammu and Kashmir and putting up here for a long time now," they said.
Sources said the verification exercise is being carried out after the directions from higher authorities for their detection.
"A verification cum detection of the drive was started on Saturday at MAM stadium Jammu with Rohangiyas including the children, men women, and elderly visiting the counter to enrol themselves" sources requesting anonymity said.
Meanwhile, Rohangiyas while talking to reporters said that they are living in the Jammu division for several years now.
"My COVID-19 samples and fingerprints were taken and also my address was verified," one of the registered Rohingya said
Another individual told reporters that he has been living in Jammu since 2012 and reached here from Bangladesh after running out of Burma due to the "genocide".
"I filled a form and underwent a COVID test," he said.
Notably, the Ministry of Home Affairs (MHA) recently in a written reply filed in Parliament said that central government has been vested with powers under relevant sections of the Foreigners Act to detain and deport foreign nationals who are staying illegally in the country.
"Detection and deportation of illegal migrants including Rohingya migrants from Myanmar after due process of nationality verification is a continuous process," MHA said in a reply. kno