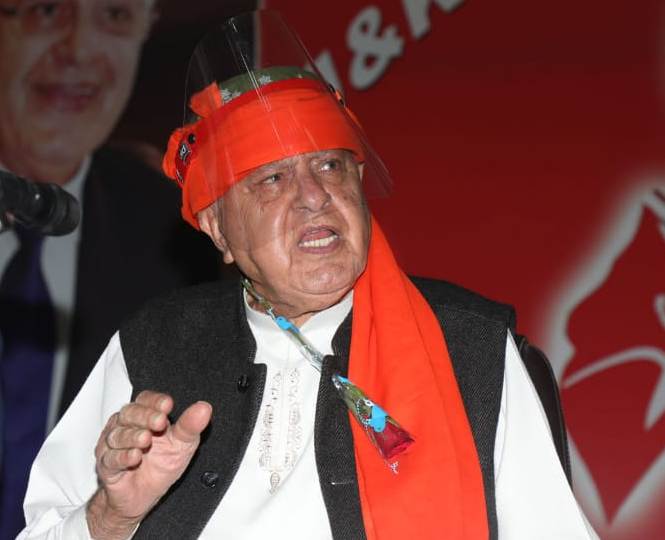 Srinagar, Mar 03: While dismissing a please against member parliament and National Conference chairman, Farooq Abdullah, the Supreme Court on Wednesday said that the opinion different from the opinion of government cannot be termed as "sedition".
The Supreme Court, as per reports, said that the expression of opinion or views that are different from government opinion cannot be termed as seditious.
Earlier, a PIL was filed against Farooq Abdullah in the Supreme Court for his remarks about the abrogation of Article 370.
Reports said that the plea filed against the National Conference leader was dismissed by the top court and a fine of Rs 50, 000 was also imposed on the petitioner. kns