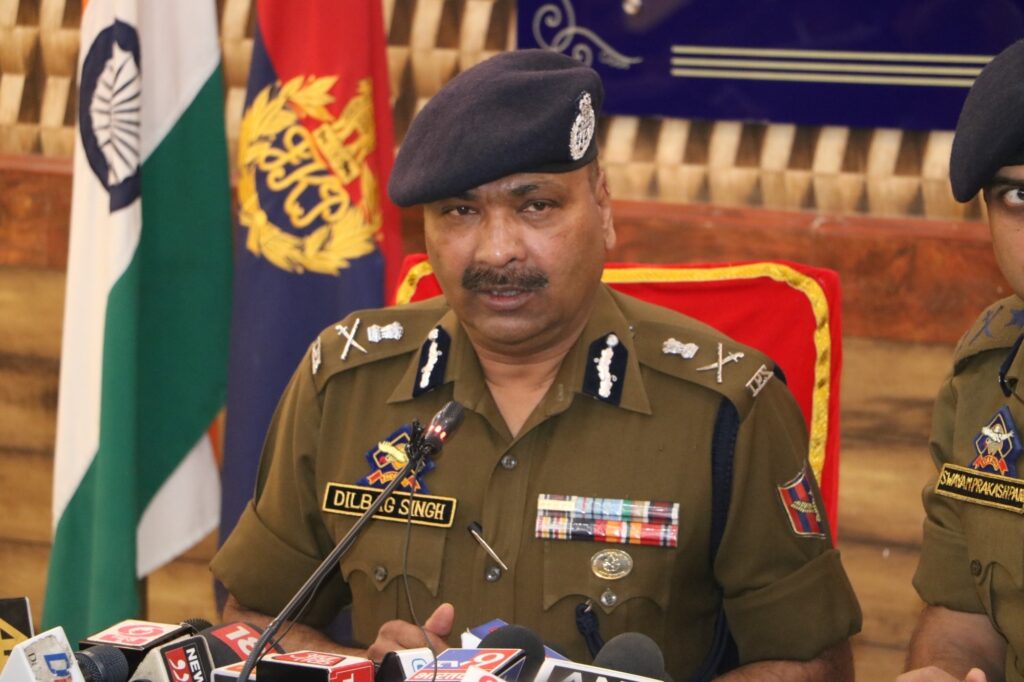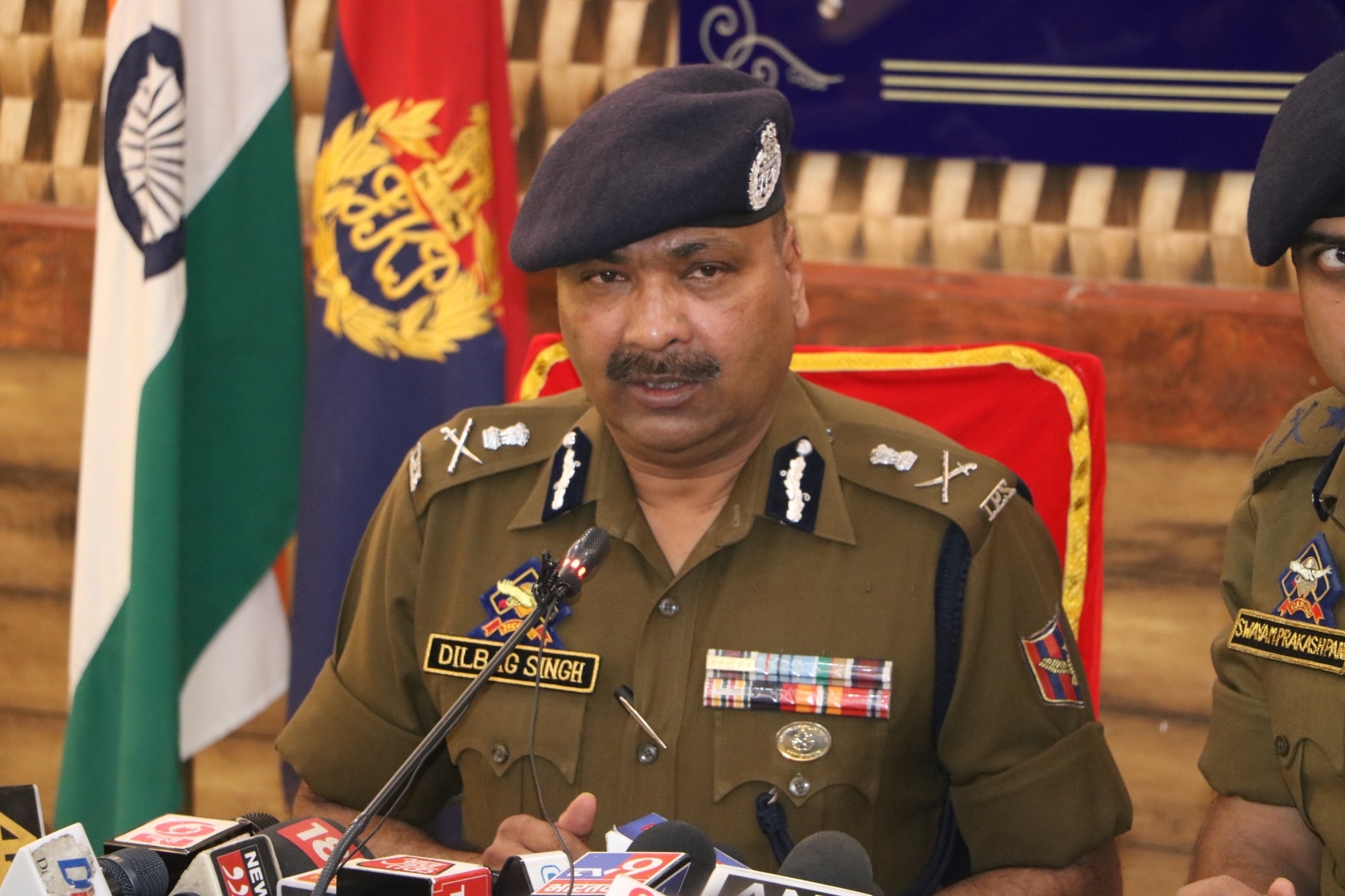 Srinagar, Feb 25: Jammu and Kashmir's Director General of Police (DGP) Dilbagh Singh Thursday said that even though 99 per cent plans of militants that are aimed at disrupting peace have been foiled and attacks like Srinagar is the outcome of desperation and frustration among the militant outfits.
"Our security grid is very strong and we have been able to prevent militant plans up to 99 percent. Scattered attacks like the one witnessed in Srinagar is the outcome of desperation among militant outfits and the frustration our neighbour is facing," the DGP Singh said talking to reporters on the sidelines of a function at Handwara area of north Kashmir's Kupwara.
"Scattered incidents like the one that happened in Srinagar, can't be ruled out. However, all steps have been taken to prevent such incidents in future."
Replying to a query how many militants are active in J&K, the J&K police chief said the number is between 206 to 211. "The best thing is that local militant recruitment is very less compared to the past. If we see the atmosphere in Kashmir, compared to 2016, 2017, the situation has been 2019 and 2020 and we are hopeful of a more peaceful atmosphere in 2021," the DGP said. He said that there is a desperation among militants and militant outfits to target security forces.
"Launch pads are still active and 250 to 300 militants are waiting to cross over. Due to our strong counter infiltration grid, we have been able to plug the infiltration to a large extent," the DGP said.
He said that militants on the directions of their masters from across are trying to target forces with IED's. "Now IED material is being pushed into Kashmir. Drones were used to air-drop narcotics and may now be used to air-drop IED material. Our security grid is strong such steps as well," he said, adding that "we have foiled Pakistan's attempts of air-dropping narcotics and drugs among the Kashmiri youth."  He said that strict action is being taken against drug-addicts and even PSAs are being slapped frequently on drug peddlers.
Asked how he sees the fresh ceasefire pact between India and Pakistan, the DGP Singh said that residents living near the LoC have been the worst sufferers of the LoC firing. "If borders would remain silent, that's a welcome development," he said.
About the frequent CASOs and frisking operations across Kashmir especially summer capital Srinagar, the DGP said that this is an exercise where people are fully cooperating with the security forces. "There is no need to panic as these steps are for people's benefits," he said. kno