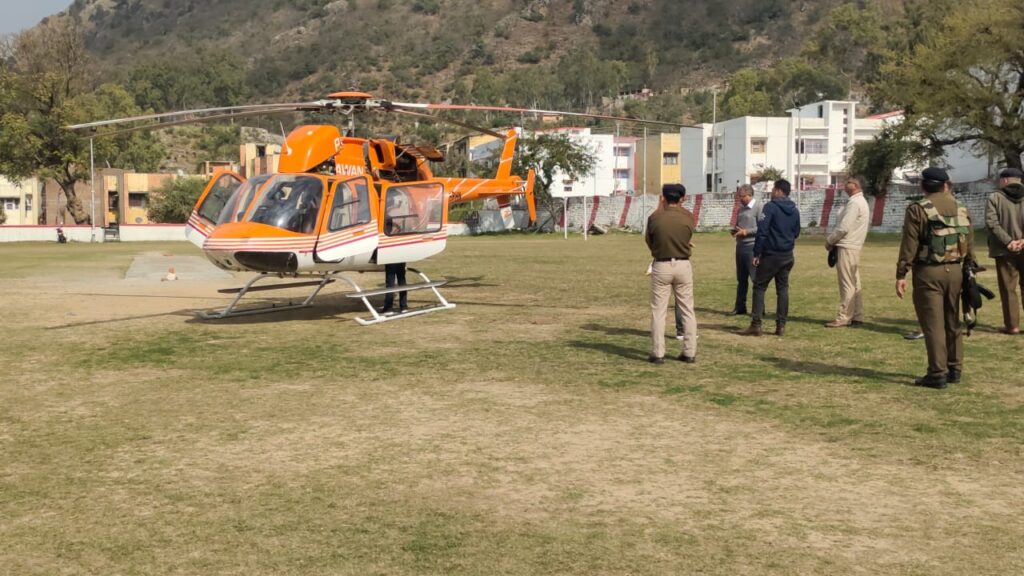 Reasi, Feb 24: A Pawan Hans helicopter made an emergency landing at Jyotipuram area of Reasi district of Jammu region.
The chopper had to make an emergency landing after it reportedly developed some technical problem.
All the passengers on board including Secretary Rural Development and Panchayati Raj J&K Sheetal Nanda Secretary in the helicopter, which was flown from Jammu to Kishtwar are said to be safe.
Official sources said that the chopper made an emergency landing at Ram Leela Ground of Jyotipuram.
Pertinently, Pawan Hans helicopter is providing strategic air services to the priority areas of Jammu and Kashmir. knt